Can Rottweilers eat apples? (New Guide)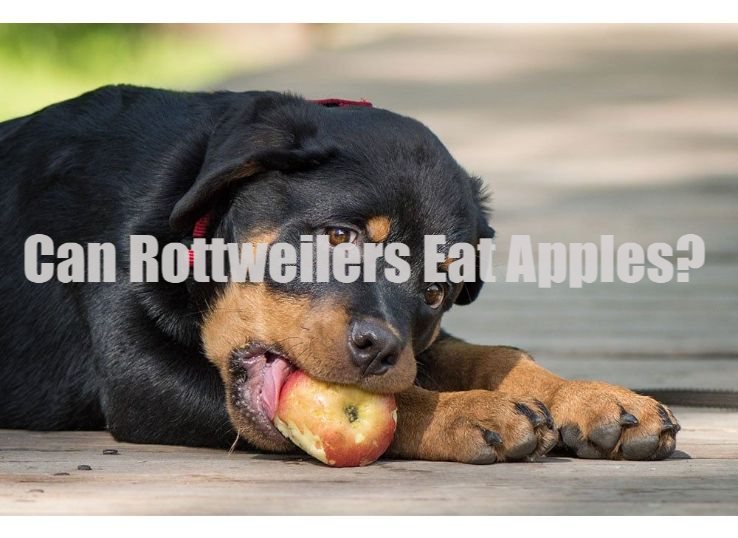 Apple slices are a healthy snack and a rich source of vitamins and nutrients for both humans and animals. They are rich in antioxidants and fibers. All these nutrients make them useful to improve gut motility in dogs. Rottweilers are sensitive pets. So, people always think, can Rottweilers eat apples? The answer is yes. Dogs can eat apples and many other fruits.
You might feel convinced to feed apples to your little Rottweiler while munching on the apples standing in your kitchen. These little buddies beg for snacks when they see you eating sweet fruity treats. You can share these sweet fruit snacks with your pets as well.
Health benefits of apples for dogs:
Source of vitamins:
Apples are a rich source of many vitamins. These vitamins include Vitamin A, C, B6, and B12. All these vitamins are essential for body metabolism in animals.
Vitamin A is beneficial for bones and muscles development. Rottweilers are muscular dogs, and feeding apples improves their body weight. Vitamin C provides immunity against many diseases. It also helps in wound healing.
Source of fibers:
Apples are a source of fiber as well. Though fiber is less in amount, they are essential to improve gut health. Fibers make the food more digestible and intestinal motility smoother. Therefore, feeding apples can prevent intestinal infection in your pet.
What can go wrong?
Feeding apples to your Rottweiler is a good idea. Especially after knowing the answer, can Rottweilers eat apples? However, apple seeds can cause harm to these fur babies. The apple seeds contain a compound called amygdalin. This compound decomposes under the acidic pH of the dog's stomach.
This breakdown release a toxic compound called hydrogen cyanide. Even in very low concentrations, hydrogen cyanide can cause severe poison. If the dog has ulcers, these cyanide compounds get absorbed in the bloodstream and cause the death of the puppy.
Similarly, the apple is a diet rich in carbohydrates. With inadequate physical activity, a carbohydrate-rich diet can cause problems like heart disease, high blood pressure, and obesity.
How to feed apples to Rottweilers?
There are several ways to feed apples to dogs. Some dogs dislike eating sweet fruits. However, others like sweet fruity treats.
Apple slices:
This method is suitable if the puppy is over 12 weeks of age. Little puppies cannot chew and engulf large apple chunks. Apples are hard to chew with small canine teeth for these pets.
Apple mash:
You can make paste or mash of these apples in the grinder. Make sure you remove apple peel and seeds before making mash. This method is suitable for puppies having milk teeth.
Frequently asked questions:
Q: What common fruits can Rottweilers eat?
Rottweilers can eat many fruits like bananas, cherries, blueberries, cranberries, and cucumbers. All these fruits are safe to use for dogs. However, try to use them in moderation.
Q: Can Rottweilers eat green apples?
Yes, Rottweilers can eat green apples. Green apples are even better to use for dogs. They are rich in vitamins, fibers and low in carbs. These low carbohydrates apples are the best solution to prevent obesity and heart diseases in Rottweilers.
Q: Can Rottweilers with diabetes eat apples?
Yes, dogs with diabetes can eat apples. Apples are a rich source of energy and vitamins. Carbohydrates provide energy. A moderate amount of these carbohydrates do not cause any harm to the health of the Rottweilers.
Conclusion:
Can Rottweilers eat apples? This question is common because the Rottweilers love to eat sweet snacks. The Rottweilers love apples because of their crispy texture. However, give these fruits in a moderate amount. Excessive use of a carbohydrate-rich diet can cause obesity in Rottweilers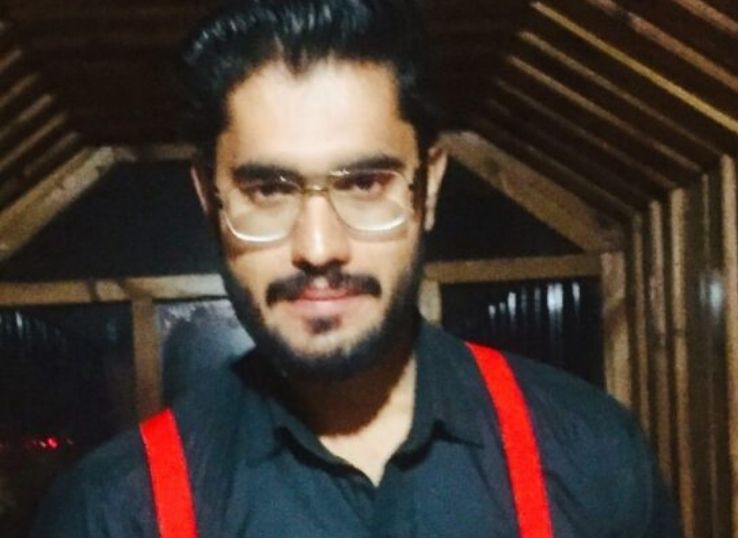 I am a veterinarian by profession and love to write about animals. You can find the most credible information here. In addition to that, I am a traveler and movie lover. You can contact me for any kind of information about animals.