American VS German Rottweilers: Ultimate Guide in 2023
Rottweiler dog breed has been a breed of choice for many centuries by people for several purposes. The Rottweilers served people as guardians, protectors, caring and loving companions. In this article, we will do an American VS German Rottweilers. Read this article to satiate your need to know about your little Rottweiler companion.
The Rottweilers originated as a German dog breed during the Roman empire. The Roman soldiers used them in battles and left them at various places in the world during these war expeditions.
Later, during the 20th century, the Rottweilers entered America. The Rottweilers in America appeared with a few changed characteristics due to breed improvement and environmental factors. Because of these changed characters, people knew them as American Rottweilers.
Top 10 Differences between German and American Rottweilers
There are different dog breeds regulating bodies working in Germany and America. The American kennel club modulates the American dog breed features. However, the German Rottweilers have their distinct regulating body, called Allgemeiner Deutscher Rottweiler Club. The purpose of both these dog clubs is to preserve the attributes of these Rottweiler breeds. Following are some main differences between the German and American Rottweilers.
Birthplace:
Both the German and American Rottweilers are the descendants of the German Rottweilers from the 18th century. However, later they became two separate breeds because of differences in their birthplace. Today the Rottweilers born in Germany are called German Rottweilers. However, the Rottweilers born in America are American Rottweilers.
Body strength:
The German Rottweilers have stronger bones and muscles because of their eating habits. The American descendants have short body stature, and bones are comparatively weak. However, the German Rottweilers are not good runners because of their shorter legs.
Tail shape:
The American VS German Rottweilers traits also depends on the regulating bodies. German dogs have longer tails. Their bodies look enlarged because of their long tails. On the other hand, the American Rottweilers have docked tails. The German Rottweilers do not undergo tail docking. It is because the German laws prohibit the elective surgery of canine tails by the owners. It is only allowed in case of any injury or disease, leading to an inevitable need to remove the tail.
Head shape:
The Rottweilers have broad heads and muzzles. This feature makes their head look broader than long. However, in American Rottweilers, the head shape is longer and narrower. The regular head shape for the Rottweiler head is a triangular shape. Both sides are broad and blunt.
Temperament: American VS German Rottweilers
The German Rottweilers are less aggressive than American ones. They make the best house pets. They are easy to train. However, the American Rottweilers are more aggressive and stubborn. They need extensive training before keeping them as pets.
The German Rottweilers take lesser time to bond with their owners. They are fun-loving and love to do outdoor activities with the owners. However, the American Rottweilers take more time to connect with people around them.
Popularity:
The German Rottweilers are more popular because people consider them as the originating breeds. However, the people who want to keep Rottweilers for guarding and herding prefer the American Rottweilers. The temperament of these two breeds differs slightly from each other.
Training:
The Rottweilers are stubborn dogs, and they need early socialization to acclimatize to the environment. However, the American Rottweilers need more training than the German ones. Taking a German Rottweiler out for a walk can make them good at socializing with humans and other pets. But, the American Rottweilers need regular training and a rewarding system for improvements in their behavior.
Breed purity:
The German Rottweilers are more purebred. The German Rottweiler club does not allow the breeding of compromised breeds. They have strict breeding standards to maintain the species' characteristics. However, the American kennel club does not follow strict breeding laws. Therefore, it is difficult to find a purebred American Rottweiler.
Gait/Movement
A dog's gait definitely reflects its skills. AKC clarifies the American Rottweiler's gait as balanced, sure, strong, and harmonious. Its rear-drive as well as forereach are powerful, and it is a famous trotter.
German Rottweilers have a similar movement. These dogs can trot, and their motion is easy and ground-covering. Additionally, ADRK defines their gait as full of energy, harmonious, and clear.
Working Skills
Rottweilers were initially bred to be working canines. The ADRK screens the breeding of Rotties so that the litter can match their unique traits. German Rotties are outstanding all-around pets and keen workers.
The same statement cannot be assumed about the American Rottweiler. Indeed, these dogs are great protectors; however, they do not have the German Rottweilers' unique agility and strength.
Frequently asked questions:
Q: How should I decide which breed is suitable for me?
Both German and American Rottweilers are excellent pets. However, they differ slightly in their working behaviors. If you want a Rottweiler pet for house chores and farming. You can keep an American Rottweiler. However, if you want a dog for the military, army, and security firms, choose a German Rottweiler.
Q: Are Roman and German Rottweilers the same?
The roman Rottweilers are not the same as German Rottweilers. They result from bad breeding. The German dog breeding regulatory bodies do not recognize the Roman Rottweilers as a separate breed. It is because the weight and stature of this body are beyond the breed standards of Rottweilers.
Q: What is the difference between American and German dog breeding regulations?
Allgemeiner Deutscher Rottweiler club (ADRK) regulates the German dog breeds. They have strict breeding rules. They do not allow the crossbreeding of parents with poor genetic makeup to get puppies.
The American kennel club regulates the breeding of American dogs. They are lenient in their breeding laws. Therefore, the American Rottweilers have lean bodies and longer muzzles instead of broad.
Q: Is there any difference in the needs of German and American Rottweiler?
The German Rottweilers have large bodies and strong muscles. They need more proteins and fewer carbohydrates. However, the American Rottweilers need more carbohydrates in their diet.
Similarly, the German Rottweilers do not need more training to become good companions. However, American dogs need extensive training to become social.
Conclusion: American VS German Rottweilers
After having the idea of American VS German Rottweilers, now this must be easy for you to decide which breed will be suitable for you as a companion dog. Both the German and American Rottweilers have similar personalities. They are equally caring, loving, and protective of their family.
However, there are slight differences in the appearance and habits of both dogs. The German Rottweilers are breeds with heavier muscle mass and broad faces. This look makes them appear aggressive and intense. But they are sweet, social, and easy to handle pets.
The American Rottweilers are different. They have lean muscles and longer legs. These dogs undergo elective tail docking at an early age. You can choose any of these Rottweiler breeds based on their appearance and physical attributes.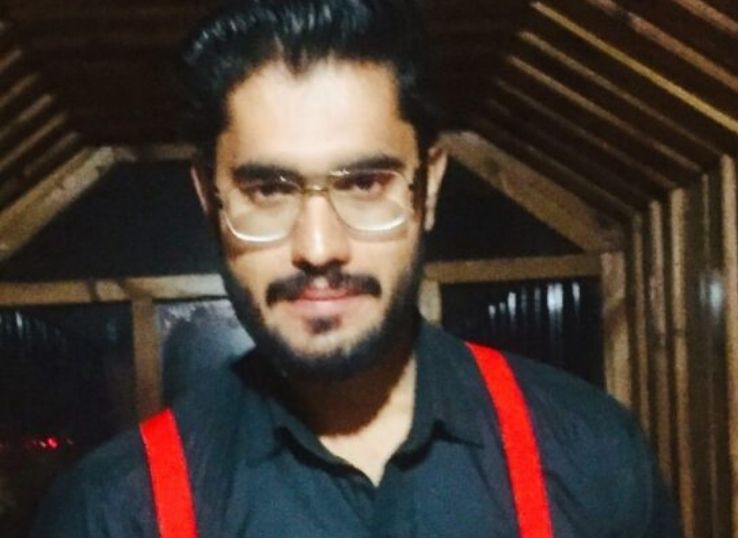 I am a veterinarian by profession and love to write about animals. You can find the most credible information here. In addition to that, I am a traveler and movie lover. You can contact me for any kind of information about animals.