Hip Dysplasia in Rottweilers: Everything You Need to Know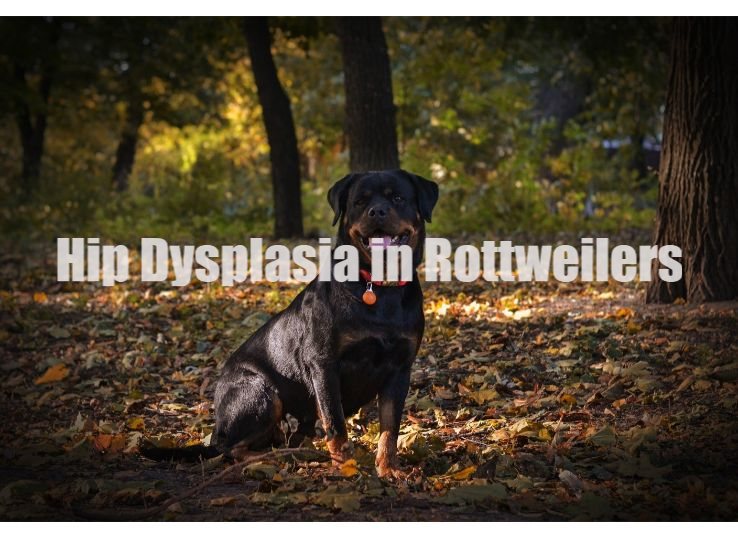 The Rottweiler is one of the strongest and most durable breeds of dogs. Despite this, hip dysplasia in Rottweilers often occurs genetically. The hip dysplasia of Rottweilers affects approximately 20% of them, which is why pet owners should consider the breeds and costs of pets before purchasing one so that potential problems can be anticipated in advance.
Owners find this condition to be difficult to watch as it drastically reduces the quality of life for dogs. You can keep your dog comfortable by striving to be a responsible dog owner and becoming knowledgeable about arthritis and hip dysplasia. Get the facts about hip dysplasia for dog owners, including symptoms, treatments, and preventions for keeping your dog active and healthy.
What is Hip Dysplasia?
A disease of the skeleton, canine hip dysplasia, is very common among dogs of large breeds. Abnormal growth of the hip joint causes this condition. When a dog suffers from these conditions, its ball and socket do not develop at the same rate, resulting in shallow sockets that cause grinding and rubbing instead of smooth sliding.
There is sometimes a possibility that both hips will be affected. As Rottweilers grow, the soft tissues that surround the hip joint begin to develop abnormally due to genetics and other environmental factors. The bone is pushed away from its original position by these changes.
Growing dogs develop this condition, which makes the hips lose and unstable. The cartilage loses its elasticity as time passes, causing scar tissue to form at the joints. Rottweilers may experience pain and inflammation as a result of the condition.
Causes of Hip Dysplasia in Rottweilers
According to experts, hip dysplasia is caused by a variety of factors. Providing an infant dog with too many calories at an early age may contribute to this condition. It may also be caused by overtraining, the wrong kind of exercise, or simply by too much impact, such as jumping, throwing, and catching a ball.
It has been observed that large breeds of dogs are more susceptible to hip dysplasia than small ones. In addition, there is the possibility that smaller dogs can suffer from hip dysplasia. This condition, however, is mostly associated with large dogs like hip dysplasia in Rottweilers.
The problem is genetically inherited in these breeds. Purebreds are also most likely to develop hip dysplasia, especially when they are large dogs, which is why it is so important to practice responsible breeding.
Symptoms of Hip Dysplasia in Rottweilers
Watch your Rottweiler's movements always. Dogs with dysplasia will move their back legs at the same time rather than one leg at a time. A stumbling walk is another symptom of Dysplasia. To determine if your Rottweiler suffers from either elbow dysplasia or hip dysplasia, it is very important to examine the way your Rottweiler moves.
Keep an eye on your Rottweiler's activity. Dysplasia can cause some joint pains, making walking very challenging for your Rottweiler. Taking your dog to the vet is recommended if he has difficulty walking long distances or if he no longer greets you at the door when you walk in.
Check with your vet regularly to see if your Rottweiler suffers from dysplasia so they can come up with a treatment plan. X-rays can provide you with a definitive answer as to whether your dog has this condition or not.
Treatment of Hip Dysplasia in Rottweiler
Currently, there is no cure for hip dysplasia. Even so, two treatments can enhance your pooch's quality of life. In this context, medical and surgical treatments are included. You can provide your four-legged friend the following medical treatments and non-surgical procedures:
Sleeping in a warm and comfortable place
The best choice for your Rottweiler dog bed will either be an orthopedic foam bed or a comfortable Rottweiler bed, both of which will make getting in and out of bed much easier for your dog. Place the bed in an area of your house that is warm and out of the wind.
Exercise your Rottweiler regularly to give him more range of motion, increase his joint stability, and maintain his muscular strength. The best exercises for your dog's joints are swimming and short walks. Walking your dog on grass is better than walking on asphalt or hard concrete, as grass offers more cushioning than these surfaces.
Avoid activities like running and jumping since these can be stressful for dogs. If your Rottweiler doesn't like the exercise, you'll have to adjust. Your Rottweiler needs to be physically active every day, even if it's just for a short period.
Keep your pet's weight under control
You should reduce your dog's calorie intake to reduce the pressure on its joints caused by extra weight. Replace treats your Rottweiler consumes with healthy treats like orange slices or carrot sticks if you want to reduce your calorie intake. You can also cut treats to once a week or eliminate them from your Rottweiler's diet.
These non-surgical options are also accompanied by surgical options. In this case, you should consult a veterinarian, as they will inform you of every possible risk associated with this surgery.
Frequently Asked Questions
Can dogs with hip dysplasia live comfortably?
While your beloved dog may have hip dysplasia, you can be assured that he will live with you for many years to come if the condition is diagnosed. Your dog may require additional support if they're older than seven years.
Can Rottweilers live with hip dysplasia for a long time?
A dog with hip dysplasia can lead a healthy and normal life with proper surgical and medical management. It is very important to have your dog's health checked every six months so that the joints and muscles are strong and mobile.
Can dogs experience pain from hip dysplasia?
A dog suffering from hip dysplasia is likely to develop osteoarthritis in the joints of its hips, a painful and crippling disease that can significantly impact the quality of life of the animal. Moreover, dog owners may experience financial and psychological difficulties due to the disease.
Conclusion
You should take proper care of your Rottweiler if it has hip dysplasia. Genes, environment, and improper nutrition are some causes of hip dysplasia in Rottweilers. These dogs can also suffer from severe hip dysplasia due to unethical breeding practices. You would have a better chance of treating hip dysplasia if you detect it early. To do this, you should bring your Rottweiler to the vet regularly.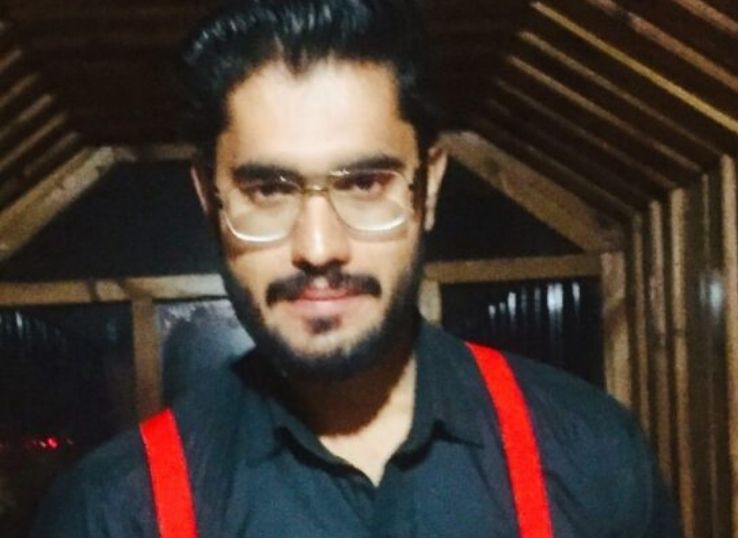 I am a veterinarian by profession and love to write about animals. You can find the most credible information here. In addition to that, I am a traveler and movie lover. You can contact me for any kind of information about animals.