Top 6 Rottweilers Training tips: Best Guide in 2023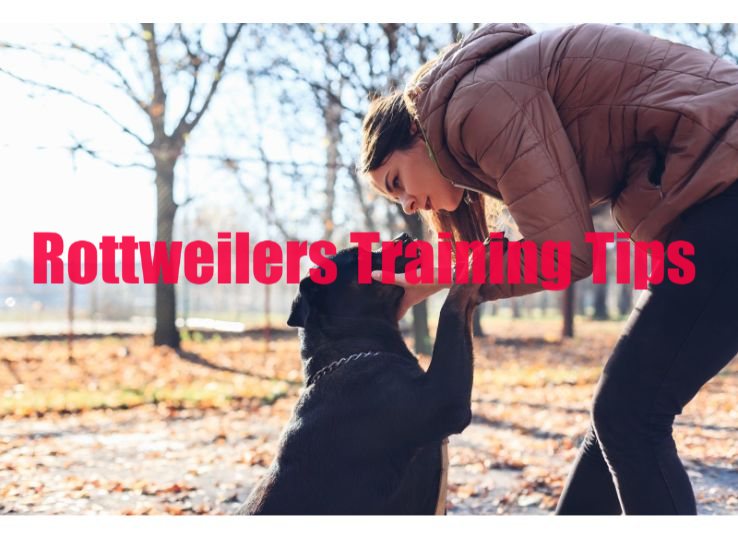 Rottweilers are very intelligent dog breeds. They are eager to learn and love to experiment with their owners. Rottweilers need training and socialization to become good pets. The Rottweilers training starts at a very early age. Because once grown up, these dogs can become very stubborn. Being a new pet parent, you must be worried about training your Rottweiler. We got you. Get help from this article to grab some Rottweiler training tips to teach your little fur baby.
How to train a Rottweiler puppy? Top 6 training tips for Rottweilers
A grown-up Rottweiler is arduous to handle if it is untrained. However, it is relatively easy to train a puppy. Make sure you start the training at 6-7 weeks of age. If you get your fur baby from a breeder, always get a history of puppy training as well.
1.Early socialization:
The first step in Rottweiler training tips is the early socialization of your pet. Rottweiler puppies need early socialization to get a good temperament. They can become aggressive at noisy places or excessively protective of children
If you have a noisy household, make sure you keep these puppies in a noisy place to habituate them. However, puppies at this age are very prone to viral diseases. Make sure you keep your home clean if you have regular visitors or outdoor tours.
2. Set specific goals:
Some people keep Rottweilers as guards or farm animals. To keep them like farm animals, keep them around the animals. Make sure you habituate your pet according to the farm environment and routines.
3. Normalize meeting strangers:
Meeting strangers is another big problem for Rottweilers. They can become aggressive and panic around new people. Therefore, it is essential to make them habitual in the presence of new people. Similarly, teach them how to behave around new people. These basic manners like obedience, not begging for food, and attention around new people is primal to learn for a pet.
4. Introduce nail trimming and Grooming:
It is necessary to make your dog used for nail trimming and cleanliness. The Rottweilers stay stress-free. However, they can panic during bathing or nail trimming.
Little puppies get habituated easily. Therefore, you can make your pet habitual of nail trimming and interaction with a stranger since the first week. Dogs also need brushing once a week. However, bathing can be done once or twice a month.
5. Litter and Leash training:
It is necessary to teach your dog these two basics if you want to take them outdoors. Rottweilers are stubborn, and they can become hard to handle outdoors without proper training. Therefore, make their outdoor routines after six weeks of age and take them out for a walk daily.
6. Address unwanted behavior:
One crucial part of puppy training is to address the unwanted behavior right away. Keep some commands and signals specific to reprimand your pet. Punish the puppy right after they do something you dislike. If you punish them later, it will confuse them in identifying the unwanted gesture for the dog.
Should I send my Rottweiler dog to obedience?
It is a disbelief to a lot of individuals, but dog training is, in fact, very easy! I sturdily suggest you do in-home training along with your Rottweiler dog. When you do the obedience training in your home, your pooch learns your body language, admits that you grasp him, and accepts appropriate interaction, which also aids a Rottweiler dog that consumes everything.
But I suggest a trusted board as well as a train program if you cannot train your Rottweiler puppy or if he or she is treacherous.
Frequently Asked Questions:
Is it better to enroll a Rottweiler in the pet training program?
It is better to train your dog if you have a puppy less than six weeks of age. This age is ideal for developing a bond with your puppy. Nobody can teach your house norms to your pet better than you. However, Rottweilers above six weeks can be a little tricky to handle. Therefore, you can use pet training programs to teach Rottweilers above six weeks of age.
Should I use physical punishments for my stubborn Rottweiler puppy?
No, it is not a good idea. Hitting or yelling at your dog makes your puppy even more stubborn and fearful. Therefore, make sure you avoid physical punishments. Instead, it is better to use a rewarding system to encourage or discourage any behavior.
What is the first command I should teach my pet?
Try to teach basic commands to your pets like sit, stand, walk, etc. These commands are necessary to make it easy to communicate with your pet.
Conclusion:
We hope that these Rottweiler training tips will make your life easier with your pet. Rottweilers are notorious for their poor temperament and non-cooperative behaviors. However, good training can make them turn out into the best pets you can ever have. They are very loving and caring pets. But only the right training can make them suitable for you.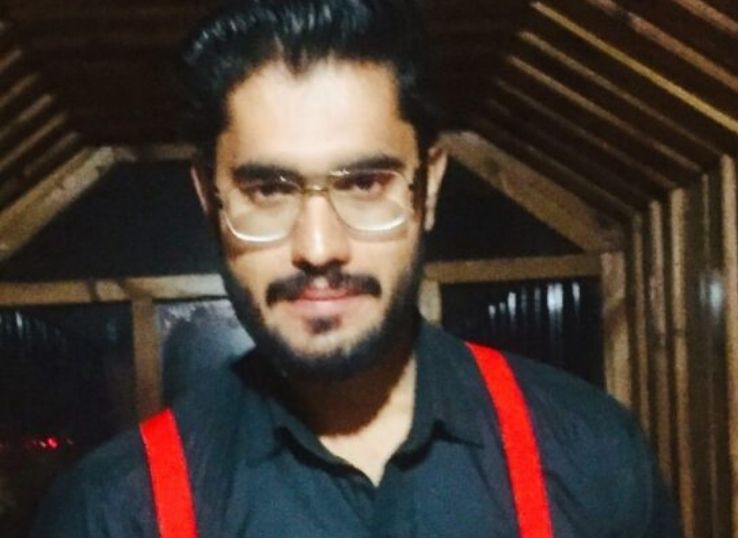 I am a veterinarian by profession and love to write about animals. You can find the most credible information here. In addition to that, I am a traveler and movie lover. You can contact me for any kind of information about animals.