Complete Guide on Rottweilers and Pit bulls in 2023
The Rottweilers and Pit bulls are both muscular and multi-purpose dogs. They have similar playful behavior, loyalty, and handsome dark looks. The Rottweilers and Pit bulls both have their advantages and disadvantages to offer. However, the similarities and differences of both breeds can help you decide what breed you must keep.
Romans originally derived the Rottweilers from the guarding dogs of the past centuries. These dogs are stubborn, aggressive, and love to guard their territory. However, well-trained Rottweilers are the best pets to keep for household and farming purposes.
Pit bulls are descendants of bullbaiting and dog fighting expert dogs. They were cruel dogs who kept protecting the owners. However, now the Pit bulls are gentle and devoted pets. They have earned their trust as family dogs.
In this article, we will guide you about all the similarities and differences between Rottweilers and Pit bulls. Enlisting these factors can help you decide which dog you need in your life.
Overview of Rottweiler and Pit bulls
The Rottweiler as well as the Pitbull are two different dog breeds; however, have some traits in common. Let's have a quick look at how these two dogs match up and vary below.
Rottweiler
Normal Height (adult): around 26 inches
Normal Weight (adult): 120 pounds
Life expectancy: 11 years
Exercise: 1+ hr per day
Grooming requirements: Low
Family-friendly: Yes
Dog-friendly: Frequently
Trainability: Moderate, highly bright
Pitbull
Normal Height (adult): 17-21 inches
Normal Weight (adult): 30-60 pounds
Life expectancy: 12-14 years
Exercise: 1.5+ hours per day
Grooming requirements: Moderate
Family-friendly: Yes
Dog-friendly: Prone to anger
Trainability: Difficult & essential
Similarities between Rottweilers and Pit bulls:
Both these dog breeds are brave and bold. They love to stay dominant in the field. If you want to pet both dogs, this will be a difficult task. Both breeds have the following things in common.
Playstyle:
They have a similar play style. Every dog breed has the fun games they love. Some dogs love games involving their owners. Some dogs love to run and jump around. The Rottweilers and Pit bulls both are large to medium-sized dog breeds.
These dogs are famous for their aggression, and they love to play games involving the show of power. They love games like wrestling, fighting, jumping, rolling, and biting. However, this habit can harm the owner as well. Therefore, make sure you discourage these aggressive behaviors from your pets.
Love and care:
Both these dogs make the perfect household pet because of their love and loyalty to their family. Rottweilers are very possessive dogs. They cannot share their food, their place, and especially their owners.
The Pit bulls are like Rottweilers, and they love to stay in the laps of the owners. Despite having fierce looks, the pit bulls consider themselves lapdogs. They are very loyal pets who love to stay around their family.
Trainability:
Rottweilers and pit bulls are both aggressive dogs. They need the training to socialize and become habitual in their environment. It is easier to train when the puppies are younger.
Pit bulls are more difficult to train as compared to Rottweilers. Their naturally dominant habit makes them less obedient. However, proper training can make them great companions.
Temperaments:
Both these dogs have high prey drives. They are naturally hunting dogs and love to follow their prey. They also experience dog aggression when they see any other dog. They are famous for their barking habits. However, if you want to keep a Rottweiler or a pit bull as a pet, let them get training first.
Physical activity:
These medium to large size dog breeds need physical activity regularly. Having a sedentary lifestyle can cause many health problems in these pets. For a Rottweiler and Pitbull, a daily walk or game of 1 to 2 hours is very important.
You can play many games with them that can improve their physical health as well as cognitive abilities. It is also the best way to bond with your lovely pet and teach them obedience.
Differences between Rottweilers and Pit bulls:
There are many differences between the Rottweilers and pit bulls. These differences make them suitable for their purposes.
Physical characters:
The average adult height of a Pitbull is shorter than the Rottweilers. The average weight of a Rottweiler is 80-135 pounds. The average weight of a pit bull is way lesser. It lies between 30-60 pounds only.
The Rottweilers have their special look with a brown-black body coat. However, pit bulls vary in color significantly. Pit bulls appear in a wide range of colors, like black, blue, fawn, grey, etc.
Suitability:
Pit bulls are very aggressive dogs. They are suitable only for experienced owners. If you want to keep a pit bull, it is better to keep them at a younger age and train them well. However, the Rottweilers are easy to train and very smart dogs. They do not take a longer time for training.
life span:
Rottweilers have a shorter life span of 9-10 years. The Pit bulls have a longer life span of 12-14 years.
Grooming needs:
Rottweilers have good hair coats. They have thin skin, and hair grows out easily. They need grooming more often as compared to the Pit bulls. The pit bulls have very short hair that grows slowly.
Who is powerful? Pitbull or Rottweiler?
Both dog breeds are considered hazardous breeds banned in some cities and apartments due to their high bite force, but several recorded pit bull attacks on people greatly surpass that of the Rottweiler dog.
This is simply as Pit bulls are a breed that is more frequently bred and kept, not due to the breed's vicious personality. Six canines that can defeat a pit bull dog.
Some categories of pit bulls were mainly forced to contribute to dogfighting events. They are violent, strong, and self-determining dogs and can trounce other dogs. They will never accept defeat from the competition with other canines and will frequently win a fight.
But other breeds are robust and violent and give tough war to a pit bull. One such dog breed is the rottweiler.
They are big and heavy dogs that can defeat pit bulls. You must be doubting what happens once a Pitbull and a Rottweiler fight.
Do Rottweilers and pit bulls get along?
If you are planning to keep both Rottweilers and Pit bulls, it can be a difficult situation for you. Both have dominating nature. They are equally territorial and often become aggressive in guarding their territory.
If you want to keep them both, make sure you train them when they are young puppies. Little puppies can get acclimatized easily. They are easier to get along with because of their same play style and loving nature. You can play a significant role in their bonding.
Which Breed Is Right for You, Pit Bull or Rottweiler?
Rottweilers and Pit Bulls are best appropriate for experienced, devoted dog owners who have a lot of time to spend with their four-legged friends. If you are seeking a better all-around watchdog or working dog, then Rottie is an excellent choice because of its loyalty, defensive nature, and determination to work.
Pit Bulls are usually more easy-going compared to Rottweilers and more attentive in serving as keen companions rather than any other work. They are strong in their wish to gratify and require constant human consideration.
Both dog breeds need similar quantities of socialization as well as training from an initial age to get their best selves. Besides, both dog breeds are among the most possible to suffer from breed insight.
Whichever dog breed you pick, ensure you're ready to spend the time to guarantee they grow up decent, calm, and adult dogs. One-sided breed discrimination occurs as people make bad selections, but the dogs end up paying the price. Additionally, Rottweilers and Pit Bulls might not deserve bad reputes; however, they do deserve care, and supportive homes.
The perfect family and guard dog
Pitbull vs. Rottweiler? Both dogs can be outstanding family dogs. However, Rottweilers are great if you're seeking a doggo that can be both sociable to your kids and watchful to strangers. They have a higher protecting potential, astonishing obedience quality, better temperament with kids, and are more loving toward their owners.
Depending upon our analysis, Rottweilers and Ptibulls have comparable physical as well as mental requirements. But, you must be careful with Rottweiler dogs since they are predisposed to obesity because of haphazard feeding.
Frequently asked questions:
Q: Are Pit bulls better than Rottweilers?
There is no comparison between these two dog breeds. Both have their advantages and disadvantages. The choice of pets depends on the purpose and personality of the owner. If you want to keep a fun-loving, playful, and social companion, you must keep Rottweilers. However, if you need a fierce looking, caring, guarding dog, a Pitbull is the right choice.
Q: I need a dog to guard my farm. Which one is better?
Rottweilers are the best farm dogs. They have been guarding farms and properties since the ancient Roman legions. However, both Rottweilers and pit bulls are suitable for their services at the farm as protecting and herding dogs.
Q: Are pit bulls aggressive around kids?
No, pit bulls are not aggressive around kids. They are friendly household pets. However, good training is always required to keep them calm and relaxed.
Conclusion:
Rottweilers and pit bulls are both lovely, fierce, and courageous dogs. They love to hang around with their owners, play fun games and protect the family. Looking for a loving companion, you must get one of them. However, make sure you choose wisely, keeping in view all the traits of both these pets. Hopefully, this guide will be a helpful solution for you to choose between these two handsome dogs.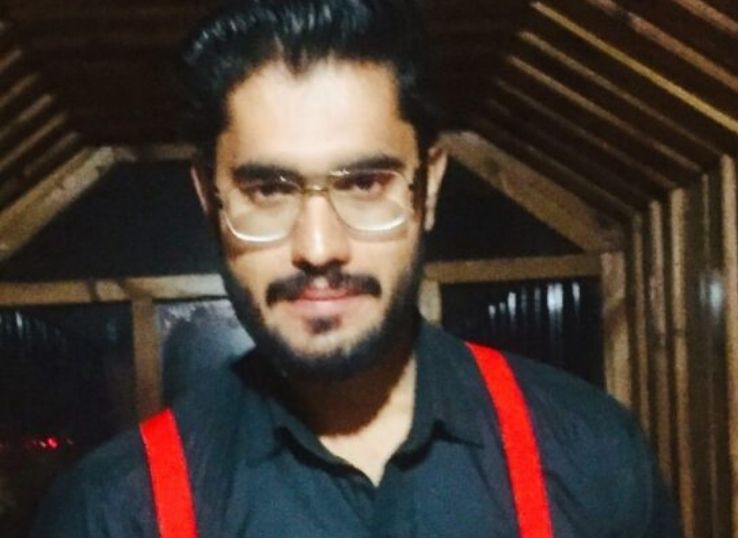 I am a veterinarian by profession and love to write about animals. You can find the most credible information here. In addition to that, I am a traveler and movie lover. You can contact me for any kind of information about animals.