6 Health Issues with Rottweilers: Everything You Need to Know
Rottweilers are among the ten most prevalent dog breeds. Despite their status as unreliable dogs, they are very faithful and family-friendly dogs. In addition, they belong to an extensive pedigree of working dogs that provide protection to their family. In this article, we are going to discuss health issues with Rottweilers and their remedies as well.
Top 6 health issues with Rottweilers
Rottweilers can get several health problems. Several problems stay up to 8 to 11 years. Pet owners should be aware of the health problems that are inborn to this breed, plus how to eliminate them to enhance their life expectancy. Some health problems with Rottweilers are given below.
Parasites
Similar to all pets, Rottweilers are susceptible to fleas, heartworms, duodenal worms, and other parasitic microorganisms. These parasites can create distressing health issues in the dogs when ignored or left untreated.
These dogs are not affected by parasites directly; however, the saliva from flea bites can cause skin allergies. Additionally, fleas can also transmit worms. Even though fleas are not easily present, even a single flea bite can create severe health issues.
Furthermore, heartworms can also cause several health issues and can be fatal for Rotties. Mosquito bites transmit heartworms, and a single worm can grow into several worms.
Additionally, heartworms live in the heart, blood vessels, and lungs of dogs. Heartworm prevention is easy; however, the treatment is complex and costly. Rottweilers are natural hosts of heartworms. If left untreated, the worms will replicate in their bodies. The worm infection can cause long-lasting damage to your dog's heart, blood vessels, and lungs.
In addition to that, you can treat these parasites with all-in-one medicines, where one medicine can protect your dog from numerous kinds of worms as well as fleas. Pills such as Trifexis chews for big dogs are cheap and convenient compared to buying numerous medications for each parasite.
Moreover, trifexis pills can eradicate heartworm larvae in your dog's bloodstream, accompanied by adult abdominal worms. The medicine will also kill all grown-up fleas present on Rottweilers in a few hours.
Progressive Retinal Atrophy
The eyes of Rottweilers are weak body parts; they are susceptible to several eye-related infections, for example, visual injuries as well as cataracts. However, what affects them is Progressive Retinal Atrophy.
In addition, this disease disturbs the eye photoreceptors, and it generally begins with night blindness which causes loss of vision. Unluckily, there is no recognized cure for the infection. As it can become diagnosed at an initial stage, the pet owners might be prepared for the encounters.
Aortic Stenosis
This disease makes an incomplete obstruction on the left side of your dog's heart, which blocks the blood flow. The left part of the heart gets limited to transport blood to the aorta, which pumps blood into your Rottweiler's whole body.
When your dog's heart experiences this problem, it needs to work more to sustain the blood flow and gets tired in the method. Aortic stenosis can lead to heart attacks in your Rottweiler if you are not aware of the condition. Because of this reason, it is essential to observe the disease from a puppy through consistent tests, like EKG as well as Doppler Cardiography.
Hip Dysplasia
Rottweilers are large, lethargic dogs, making them prone to the dislocation of their thigh bone. This disease can produce a myriad of issues, for example, trained walking, uneven gait, inflammation, lack of power in the legs, and immovability in the worst situation.
Additionally, the disease can be noticed in the initial stages, and owners can prepare for that. This health issue can be treated by using medicines or surgery based on the severity of the disease.
Elbow Dysplasia
Rottweiler's elbow joint can get the same issues as the hip joints. Even though it doesn't lead to the complete displacement of the bone. Furthermore, it can be agonizing for your dog. Elbow Dysplasia contains similar signs to Hip Dysplasia.
You can treat it depending on the severity of the situation. If this condition is hurting your dog or it is limiting their mobility, then surgery is the only solution.
Cancer
According to the research, the common cause of death in Rottweilers is cancer. Even though the exact causes of cancer in Rottweilers are unknown, cancer is treatable if it is noticed in the initial stages via chemotherapy as well as surgery.
Furthermore, the symptoms can vary among dogs. The best way for the prevention of this disease is to take them for consistent checkups to observe the growth of tumors.
Always Adopt from Trustworthy Breeders!
Rottweilers can get several disorders. But, the chances of these disorders can be significantly decreased by ignoring a backyard breeder, ads, as well as pet stores, even though sticking to accountable, qualified, and right breeders who health and character test their breeding samples.
This guide is accurate and factual to the best of the writer's knowledge. It is not intended to substitute for judgment, prognosis, treatment, medicine, or formal and personalized advice from a veterinary doctor. Animals showing signs and symptoms of ailment should be examined by a veterinarian quickly.
Keeping Rottweilers Healthy
Because of the admiration, Rottweilers are raised a lot, it means that several breeders do not take suitable care throughout the procedure. If a Rottweiler is bred poorly, which means your dog is at the risk of numerous health-related problems.
Because of this reason, it is necessary to determine the status of a breeder as well as the circumstances of breeding Rottweiler dogs before selecting a pup from them. The breeder should be able to give a comprehensive list of healthcare steps in use during and afterward the pup's birth.
Regarding cancer, different vaccines on the market lessen the risk of certain kinds emerging. Besides, spaying your Rottweiler puppy vastly decreases the risk of him emerging certain kinds of cancer. Data proves Rottweiler dogs that have not been spayed are more likely to get some types of cancer throughout their lifetime.
One more way to keep your Rottweiler dog healthy is to monitor your dog. Even though this is a strong, intellectual, and healthy dog breed, it is significant to be aware of the issues Rottweilers face. With this mindfulness, be sure to devote the appropriate time to guaranteeing that your dog is inspected and appropriately groomed.
Almost all of these problems that have been stated above can be screened for; thus, don't be shy to take your dog for an annual examination to make sure he is healthy.
Frequently Asked Questions
Q: Do Rottweiler dogs have a lot of health issues?
Rottweilers can get health issues, for example, hip dysplasia as well as eye problems. Rottweilers are remarkably delicate and can face separation anxiety.
Q: How long does a Rottweiler live?
The average lifespan of Rottweilers is among 8 to 10 years. Even though the Rottweiler life cycle is shorter compared to other breeds, they make it with their faithful personalities as well as commitment.
Q: Are Rottweilers house pets?
Rottweilers are family dogs and are loving and faithful toward their loved ones. These dogs are great companions and are outstanding guard dogs too. They follow their beloved individual from room to room.
Conclusion : Health Issues with Rottweilers
As Rottweilers are susceptible to heart and bone-associated illnesses, getting regular exercise is essential for the breed. Dog owners should not overburden them. They should not allow them to become lethargic and fat.
Additionally, Rottweilers eat a lot; thus, giving them adequate quantities of excellent food is important for their well-being. Spaying them can decrease the risks of numerous types of cancer. Besides, these dogs are a strong breed. You must know health issues with Rottweilers for their healthy life.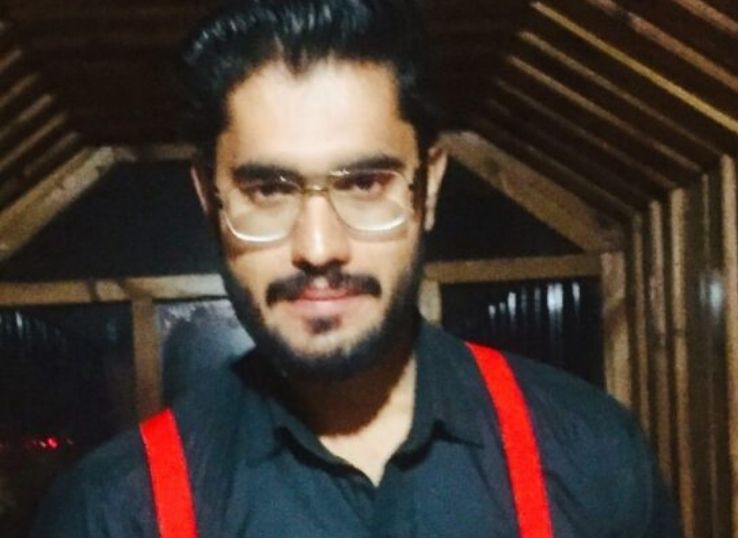 I am a veterinarian by profession and love to write about animals. You can find the most credible information here. In addition to that, I am a traveler and movie lover. You can contact me for any kind of information about animals.