Why do Rottweilers have short tails? Latest Information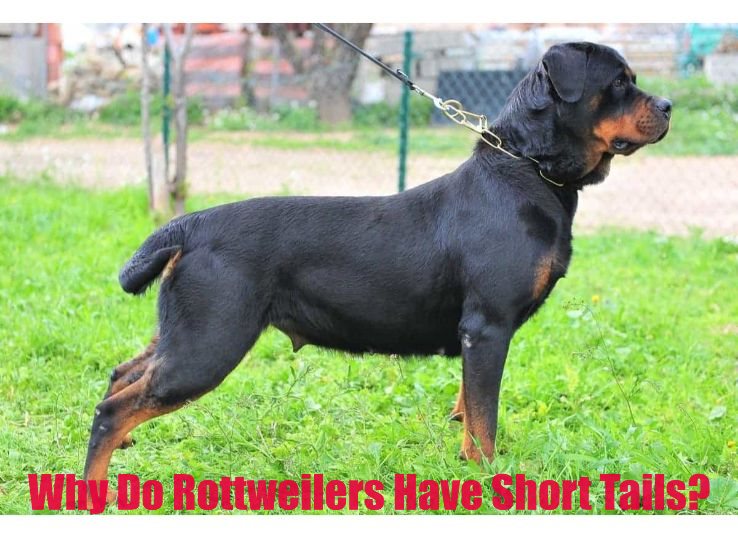 The Rottweilers are lovely dogs with large body sizes and stature. These dogs are loving pets and beautiful companions for both household and work. German Rottweilers usually have long tails because they do not get tail docked. The German dog breeding regulations do not allow the tail docking of these pets. So, the question remains there Why do Rottweilers have short tails? It is because The American Rottweilers undergo tail docking at a very young age.
The primary reason for tail docking in these dogs was the work they used to do. People use these dogs for cart pulling, farming, fighting, and guarding the territory. In these wars and work dogs, it was necessary to prevent accidental tail injury. These tail injuries could occur due to cart pulling or fighting with intruders. People in the past used to dock tails of their Rottweilers at a very young age to prevent accidental injuries and infections.
Are Rottweilers born with short tails?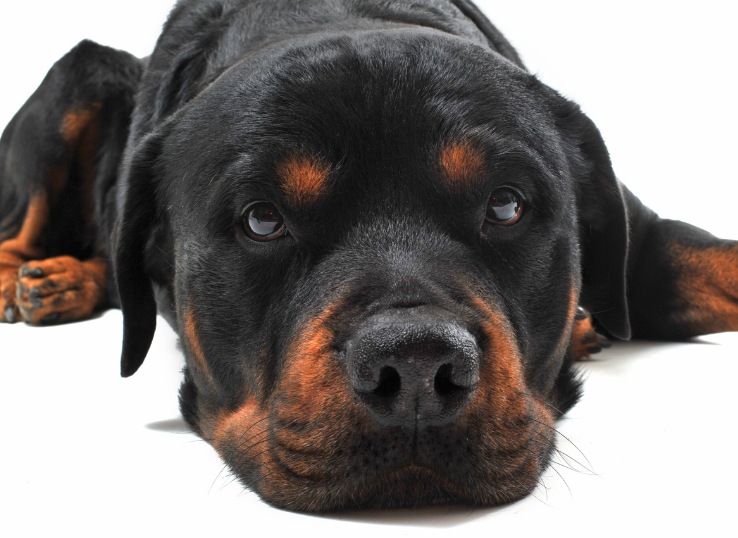 If you do not have a Rottweiler pet, close your eyes and imagine the last Rottweiler you have seen in your life. You will imagine a Rottweiler with a docked tail. Why do Rottweilers have short tails?
You might be thinking that are Rottweilers born with this short tail? Is this short tail a part of their genetically inherited traits? The answer is no. Rottweilers are not born with short tails. Instead, the breeders and owners perform tail docking in these dogs at a very young age.
Historical perspective of tail docking:
The dogs use their tails to communicate. However, the American kennel club includes tail docking in the standard breed requirement for Rottweilers.
Tail docking is the way to alter the length of the dog's tail. This practice was common in the past for several reasons. Having a tail increase the weak points in the dogs. Therefore, tail docking was common in fighting dogs to reduce vulnerable parts of the body.
Similarly, if the dog was used to pull carts, there were chances of the tail getting caught in the cart. To prevent such injuries, people preferred tail docking.
Later, this practice of tail docking became a symbol of aesthetic appearance in the pets. Today, people perform tail docking in their pets for cosmetic appearance.
Is it a cruel practice?
Technically speaking, no. Tail docking is not a cruel practice. It is just a simple surgical procedure done under anesthesia like other surgeries. The animal does not feel pain during tail docking, and post-operative care is very simple. The recovery takes place in 7 to 21 days.
According to the American kennel club, the tail docking in Rottweilers is a way to preserve the characters of the breed. There are many countries like Germany, the UK, and Turkey, which ban the practice of tail docking in pets. However, this purely depends on the choice of the owner.
Tail docking is not always an aesthetic procedure. The dog might need a tail docking surgery in case of broken spin or tail injury.
Should I Select a Docked or Undocked Rottweiler Dog?
The more humane selection is to NOT dock your Rottweiler's tail. Tail docking is a painful process that's accomplished without anesthesia. However, if you're deadest on keeping a Rottie having a docked tail, you can have one that's previously had the method. You can get pedigree dogs in lodgings, and Rottweilers are miserably not that rare.
Are you scheduling to show with the AKC?
If you need your Rottweiler dog to be a show pooch and you need to win at the AKC, it might be best to go and select a dog having a docked tail. Rottweiler dogs having undocked tails are not likely to win at AKC.
Frequently asked questions:
Do I have to dock the tail of my Rottweiler puppy?
No, it is not obligatory to perform tail docking in the Rottweiler puppies. However, a docked tail is usually an indicative character of the American Rottweilers. Therefore, it is better to get your dog's tail docked at a young age.
Is it safe to perform tail docking on the puppies?
Yes, tail docking is safer to perform in puppies as compared to large dogs. The grown-up dogs have larger vertebrae and harder attachments of bones. While small puppies have cartilaginous attachments in joints, it is easy to perform tail docking on puppies.
Does tail docking is only an aesthetic requirement?
No, tail docking is usually an aesthetic requirement, but it can become necessary most times. If there is any injury to the tail that can lead to systemic infection, tail docking is necessary in that case. Similarly, necrosis of the tail can cause toxemia. To prevent these conditions, you can perform tail docking on your dog.
Conclusion:
So now you know why do Rottweilers have short tails? Because they undergo elective surgeries at a very young age. However, it is unnecessary to perform tail docking in them. It is not a cruel practice. Under some circumstances, tail docking becomes a necessity to protect the health of the pet. It is better to get your pet tail docked at a young age.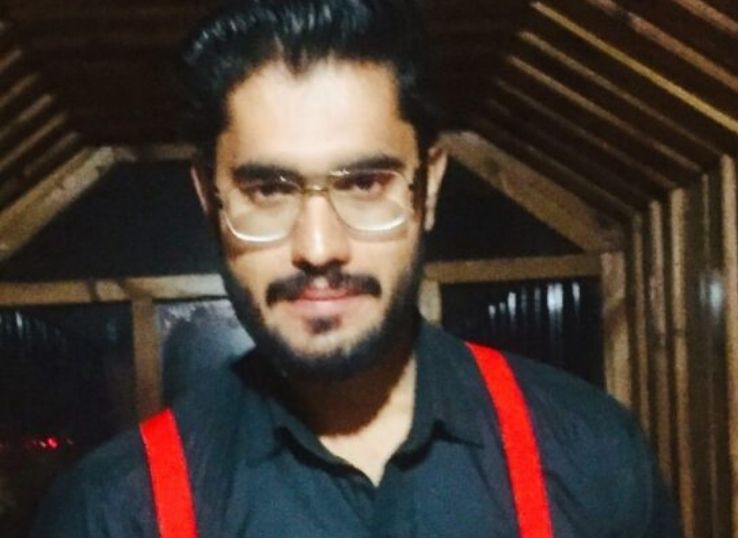 I am a veterinarian by profession and love to write about animals. You can find the most credible information here. In addition to that, I am a traveler and movie lover. You can contact me for any kind of information about animals.