Best Homemade Food for Rottweilers: (8 Recipes)
Having a little Rottweiler in your home might be an exciting experience. But preparing the best homemade food for Rottweilers will be a great experience in your life. It is always fun to take care of your lovely pet.
However, if you are new to the battleground, you might be clueless about what to do and how to make homemade dog food. We have got you if you are looking for the best homemade dog food recipe.
These new and innovative ways to prepare dog food will interest you. This food is also nutritious and healthy for your pet. So, brace yourself and read this article to know how you can prepare the best dog food for your pet Rottweiler at home.
8 Best DIY homemade dog food recipes for Rottweilers
Several recipes are available on the internet to make the best dog food. All these foods are nutritious and suitable for dogs. However, here is a compilation of some recipes to feed your Rottweiler using homemade dog food for your ease.
1. Turkey zucchini skillet dog food
Ingredients:
One cup of brown rice
3 pounds of turkey meat
2 carrots
spinach leaves
1 zucchini
half cup peas
Olive oil
Preparation:
Wash all the vegetables and soak the rich half hour before you start the procedure. Shred all the vegetables to make them easy to swallow for your dog. Grind the turkey meat to make small chunks.
Take a large saucepan and add brown rice to it. Take the double amount of water and let the rice boil in this water. Set aside when the rice is soft enough.
Now take the few tablespoons of olive oil in a frying pan. Add the turkey meat to this pan and cook the meat nicely. Make sure you cook the meat perfectly because uncooked meat can have parasites.
Take the frying pan and cook vegetables in it. Cook veggies for 3 to 5 minutes. Set aside when Spanish wilts. Let all the components cool down before you mix them.
2. Turkey-Broccoli dog food
This recipe uses the vegetables like Broccoli and cauliflowers. These vegetables are rich in antioxidants. This combination strengthens the immune system of Rottweilers and improves the digestibility in sensitive dogs. It provides a four-cup serving.
Ingredients:
Turkey meat one cup
Brown rice half cup
Cauliflower half cup
One carrot
Dried rosemary
vegetable oil
Preparation:
Take the ground or chopped turkey meat and add half a cup of water to it. Place it on the low flame and let it cook. Once the meat is soft, shred the small pieces in threads or little cubes.
Take a frying pan and add vegetables to it. Add a few drops of oil and cook the vegetables. Place the vegetables on low flame for 3 to 4 minutes and cover the pan.
Once the vegetables are soft enough, add rosemary leaves and cook on a high flame for one minute. Mix the meat and set it aside to let it cool. You can refrigerate it for later use as well.
This serving is rich in calories as the overall calorie count is 440. It is also rich in sodium and proteins. All these nutrients make it an effective homemade dog food recipe for Rottweilers.
Rosemary is a great additive in dog foods. It acts as a natural flea repellent for the skin of Rottweilers. It also has some antimicrobial activities in the digestive tract.
3. Ground sirloin with eggs
This dog food is way better than traditional dog foods. All the human food-grade materials that are safe for dogs give an effective, economical food source for Rottweilers.
Ingredients:
This meal yields 13 cups of serving. You can reduce or increase the serving size according to your need.
3 cups uncooked rice
2 pounds ground lean beef
4 hard-boiled eggs
3 medium-sized carrots
¼ cup minced curly parsley
3 tablespoons of olive or safflower oil
Preparation:
Cook or boil the rice for half an hour. The three-cup rice will yield 6 cups of boiled rice. Take a lean beef sirloin and remove the fat on it.
Cook the sirloin on a slow flame until the meat softens. Boil four eggs, peel them and make small slices. Add carrots and parsley to a pan and slightly cook in olive oil for a few minutes.
Mix all these vegetables and beef chunks in a bowl and let them cool down. A senior dog can consume four cups of this food twice a day. One cup of this dog food contains around 300 calories.      
4. Best high energy dog food
This vet-approved recipe is the best high-energy diet for Rottweilers. It is a good diet for dogs with low immunity or post-surgical feeding. The spices in this food also make it loveable for dogs.
Ingredients
It provides around 16 cups of serving.
5-6 pounds of ground turkey
7. 5 ounces of pumpkin puree
2 tablespoon coconut oil
2 sweet potatoes
1.5 cup brown rice or white rice
7oz of frozen spinach
4 carrots chopped
12oz green beans
12oz peas
2 cups of water
1/3 cup of beef liver chopped
1/4 teaspoon of turmeric powder
Preparation:
Take all the fresh vegetables, wash them thoroughly, and cut them into small chunks. Take a frying pan and combine sweet potatoes and frozen vegetables. Cook it for a while, then add rice. Make the rice soft and add frozen spinach, meat, pumpkin puree, water, beef liver, and ground chicken to the pan.
Cook for 25-35 minutes on high pressure. Keep the lid on to prevent moisture loss. Wait 5 minutes before performing a manual release. Take the food out and mash or mix it well. You can also ground this food in a blender. Add a little black pepper, turmeric, and calcium powder. Allow it to cool before serving it to your dog. You can store it at a low temperature for three to four days.
5. Salmon potato meal
This wonderful Homemade dog food recipe involves salmon. The dogs love to feast on salmon. It is very beneficial for the skin and hair coat of your Rottweiler.
Ingredients:
2 tablespoons olive oil
2 salmon portions large enough for your dog
1 winter squash
1 head of broccoli (with stem)
3 potatoes (any kind)
2 carrots
Preparation:
Wash all the vegetables nicely and cut them into small pieces. You can keep the vegetable peels as well. Mix these vegetables and cook them for a while in the rice cooker. Pour a tablespoon of olive oil into a frying pan and fry the potatoes.
Pan-fry the salmon using a small amount of olive oil. Crisp the skin and cook it thoroughly. Mix all the ingredients and chop them into bite sizes.
Let them cool for at least 30 minutes before serving them to your dog. The dogs love the smell of salmon, and they would love to have this treat.
6. Dog Stew
The dogs love the soups and stew just like humans. You can satiate the soupy craving of your Rottweilers using this stew recipe. The slowly cooked chicken in broth gives a mouth-watering aroma to your pet.
Ingredients:
2.5 cups of water
1 cup brown rice
2 cups sweet potato
2 large chicken breasts
2 pounds frozen mixed veggies (peas, green beans, carrots)
Preparation:
Cute the potatoes in cubes and make the breast pieces smaller. Defrost the frozen veggies and wash them. Cook these vegetables in a few drops of vegetable oil.
Fry the chicken breast pieces and steam them to make broth. Let them cook in the broth until they become soft. Now add the cooked vegetables to the broth.
Cook on slow flame for hours to get the real stew taste for your Rottweiler. Add water when the food is drying. You can serve the food as a whole or make a soft blend as well.
7. Vegetable crockpot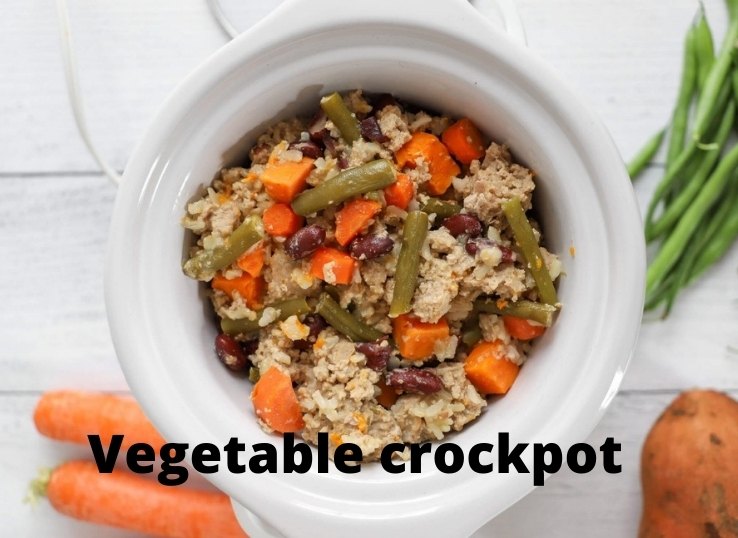 This crockpot is a delicious diet for Rottweilers. Making a list of the best homemade food for Rottweilers, this one is a must-have.
Ingredients:
2.5 pounds of ground beef
1.5 cups chopped butternut squash
1.5 cups brown rice
1.5 cups chopped carrots
1 can of kidney beans
1/2 cup peas
Preparation:
Wash and clean all the vegetables and beef. Place all the ingredients in a slow cooker. Add 4 cups of water and cover the lid. Place the cooker on a slow flame for 3 to 4 hours. Let it cool afterward. This soupy food will be the favorite food of your Rottweiler.
8. Dog food meatballs
Meatballs are so much fun for Rottweilers to eat. Meatballs resemble human meals. You can use this method to feed little puppies as well.
You can fill the meatballs with pumpkin. The pumpkin is a stool softener necessary for any senior dog. You can stuff it with oat bran which aids in digestion.
ingredients:
10 lbs. beef (lean)
3 slices of bread
2 cups of oat bran
4 eggs
3 cans of pumpkin puree
Some salt
4 carrots
Flour
Leaves of 4 kale stalk
Preparation:
Take the beef and grind it to make the mince. Take carrots and kales and chop them finely. Boil all these vegetables until soft. Mash the vegetables.
Take a large bowl and mix all the ingredients. Mix everything and roll into balls of any size you want. Spread the balls in the flour lightly and shake off any excess.
Place the meatballs in the oven at 400°F until done. Bake time will vary depending on the size of your balls. It usually takes about 25 minutes. You can also fry these meatballs in a few spoons of olive oil or sunflower oil.
An average-sized Rottweiler needs three to four meatballs in a one-time meal.
Nutritional needs of Rottweilers
Before you make homemade dog food, it is necessary to understand the nutritional needs of your dog first. The Rottweilers are very sensitive animals. They get sick and suffer from food allergies easily.
Therefore, the vets recommend feeding homemade dog food to Rottweilers. To make dog food, you must know what nutrients your dog needs and what food components can provide those nutrients.
The nutritional needs of dogs include:
A high-quality protein of animal sources (eggs, milk, meat, fish)
Fats of animal and plant origin (meat fat and oils)
Carbohydrates of plant origin (grains)
Minerals of animal origin (calcium from eggs and meat)
According to the research of the American kennel club, the dogs' food must contain 50% protein, 25% veggies, and 25% grains, and fats must be in trace amounts.
To make the best homemade food for Rottweilers, you will need to balance all these components in a perfect ratio. You can use vegetables, grains, and meat to make a balanced diet for your Rottweiler.
You can store this food for many days and use it in different servings. A mixture of this balanced diet will give a boost to the health of your Rottweiler.
Top 5 Benefits of using Homemade dog foods
The best homemade food for Rottweilers is easy to make. But it carries out a hugely positive impact on the health of the Rottweiler. It reduces the risk of obesity.
A regular count of calories also helps the trainer manage the physical activity of your Rottweiler. It is beneficial to prevent many diseases the Rottweilers are susceptible to. Following are some benefits of using homemade dog food for Rottweilers.
1. Customizable diet
Homemade dog food is the best because you balance it with your own hands. Making food for your lovely pet is a wholesome experience for the owner as well. There is care and love involved in this process.
Therefore, homemade dog food is the best way to fulfill the nutritional demands of your Rottweiler. You can also take care of the allergies and special needs of your pet.
2. Easy to store
Synthetic food needs chemical substances to prevent rancidity and spoilage. However, fresh homemade food does not need these preservatives. You can store them in refrigerators.
The homemade food is easy to store because you can make a one-time meal for your pet. You can also store the food components separately. Just mix them up in the required amount whenever you need them. This keeps the food fresh and tasteful.
3. Easy to make
Homemade dog food is the easiest solution if you are a busy bee. You can make the food in bulk for a week and store it in the refrigerator. Just mix up the ingredients, and you're ready to go.
4. Economical
Homemade dog food is also an economical way to feed your dog. Formulated dog foods are very costly. These foods contain preservatives and components that increase the cost.
The processing of these foods also makes them costly. However, homemade dog foods are easy to make and low in cost as well.
5. Fresh and preservative-free
The food preservatives and flavoring agents are a regular component of packed dog foods. These chemical agents are necessary to increase the shelf life of these dog foods. It can damage the health of your Rottweiler.
The best homemade food for Rottweilers does not need any preservatives or flavoring agents. This wholesome food is highly nutritious and risk-free for your pets.
Frequently asked questions
Q: Does homemade dog food fulfill the nutritional needs of dogs?
Yes, homemade dog foods are the best replacement for prepared feeds. It not only saves your money but also prevents the harmful effects of preservatives and flavoring agents on the health of your dogs. It also saves your pets from any food allergies and digestive problems.  
Q: Can I use potatoes instead of rice in homemade dog food?
Yes, both rice and potatoes are a source of starch. Starch is a carbohydrate that your dog needs to get instant energy. If your dog does not like rice, you can add potatoes as a source of starch and glucose.
Q: Does homemade dog food improve the growth of Rottweilers?
Yes, the homemade dog food is customizable. You can change the recipe according to the special needs of your pet. This food, in return, improves the growth rate of the Rottweilers.
conclusion
We have compiled the recipes of the Best homemade food for Rottweilers. All these recipes include natural ingredients. These human food-grade ingredients are easily accessible and cheap.
All you need to do is to give some time to experiment with these yummy food recipes. These foods are easy to store. Your Rottweiler will love the food you prepare for them.
The best way to show love and care for your little Rottweiler is to make homemade dog food. Make in bulk and store the dog foodat a low temperature. It will fulfill all the nutritional needs of your Rottweilers.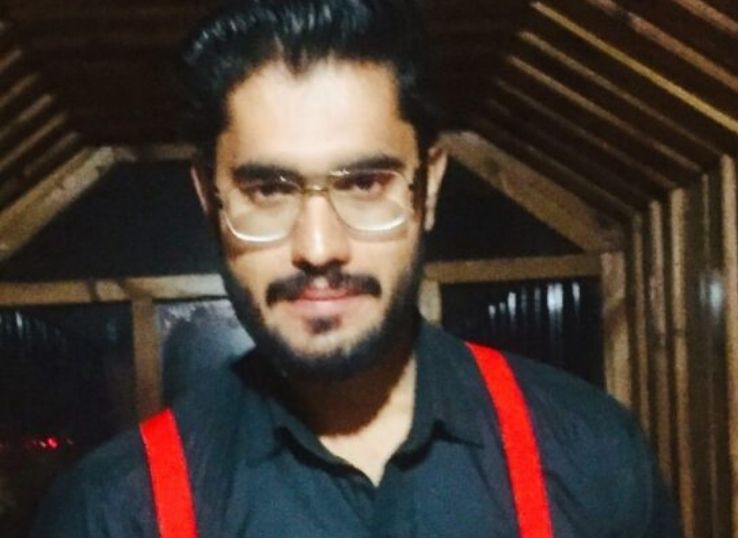 I am a veterinarian by profession and love to write about animals. You can find the most credible information here. In addition to that, I am a traveler and movie lover. You can contact me for any kind of information about animals.