How to Get Dog Poop Out of the Car Seat? New Guide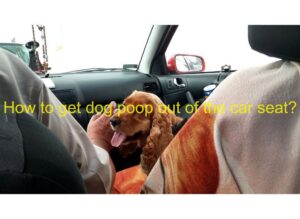 Car sickness or overexcitement can also cause a dog to relieve itself on the seat if it is well-trained. Thankfully, removing these messes and their stains and odors is relatively simple. Continue reading to find out how to get dog poop out of the car seat.
How to Get Dog Poop Out of leather Car Seat?
When a poop incident occurs, the most important first step is to clean the leather car seats of any excess poop. You can use some methods to remove the bulk of the poop, even if it is diarrhea or soft poop.
Listed below are a few things that can be used to accomplish this.
Plastic bag
Paper Towel
Brown Paper Bag
Dry Cloth
Plastic bags are best if you need to remove feces or poop; but dry cloths or paper towels are also suitable options. If you do not possess any of the items above, you can substitute brown paper bags.
For Solid Poop Use Plastic Bag
When the poop is solid, lifting it or picking it up is very easy. You can do it as follows:
Take the plastic bag and place it in the palm of your hand inside out. Pick up as much poop as you can by putting your hand over the poop. Turn the plastic bag inside out and tie it off once you have removed the maximum amount of poop.
In the case of dry material, you can simply use a paper towel to grab it. You should also grab a few paper towels and wipe away any left fecal residue if you cannot pick it up. Poop bags should be thrown away or disposed of down the toilet.
This is the easiest way to remove solid poop from leather car seats, and in addition to being the simplest, it is also among the most effective.
For Watery Stool Using Paper Towels
Paper towels can be used to remove most of the poop when it is soft or liquid. Watery poop should be removed as soon as possible. You can do this as follows:
Remove as much poop juice or liquid poop as possible from the leather car seat using paper towels. Keep wiping the leather seat with paper towels until all of the poop has been removed.
How to remove any poop smell from the car seat?
Thus, what do you do if you have some poop smell coming from your car seat when you have washed it? If you have washed the car seat appropriately and you acted rapidly, you must be ok. Here are some additional tips:
Air out your car thoroughly. This is a great way to prevent any odors after cleaning.
Try handling the area once more. You can use baking soda and then leave it for some hours. Later, vacuum it up. If you still feel the odor, then repeat this procedure more times.
Instead, you could buy a charcoal odor absorber that performs to neutralize instead of mask odors. An additional tip is to use some drops of oil onto a cotton ball and then keep it in the car.
How to Clean a Dog Car Seat Cover
Brush off scraps and dirt after a ride and wash minor stains, dirt prints, and slobber. If there's a damp spot after washing and it's a warm daytime, leave your car doors open to dry it rapidly. Once dirt and smells build up, now it's time to throw the cover into the washer.
Take your car seat shield out of the car and eliminate large fragments of dirt and filth. Wash in cool water and dry on low heat. When you eradicate the car seat cover from the dryer, restructure and fix it in your car.
Frequently Asked Questions
Q: How do I remove the poop smell from my car?
Baking soda, vinegar, charcoal, and coffee grounds are some methods of deodorizing your vehicle. The following day, vacuum the upholstery again using baking soda sprinkled directly on it.
Q: What to do when your car's upholstery is soiled with poop?
Mix half a tablespoon of dishwashing liquid into 2 cups of warm water, along with 1 tablespoon of white vinegar. Spoon the detergent-vinegar solution onto the stain and blot it until it is absorbed.
Q: Is it possible to remove the smell of diarrhea from a car seat?
Clean your seats with a spray bottle filled with vinegar and water. There is no need to work on it; it just takes a few minutes. Do it as often as you wish.
Q: If your dog poops in your car, what do you do?
Help them become used to being motion sick. Allow them to get used to the car. Follow the appropriate precautions. Take short car trips, to begin with. Take medications and treatments as needed.
Conclusion
Dog stains and dog odors in your car are the two worst downsides of driving with your furry friend. Keep your car free of unpleasant odors and stains by preventing stains and odors as much as possible and cleaning up any mishaps quickly. Your phone and social media will be the place where you keep memories of your adventures. We hope so after reading this article, you can easily remove dog poop from your car seat.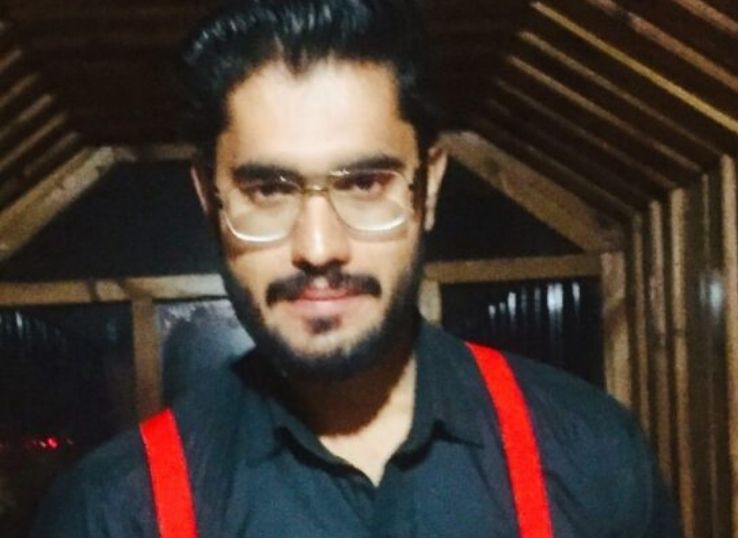 I am a veterinarian by profession and love to write about animals. You can find the most credible information here. In addition to that, I am a traveler and movie lover. You can contact me for any kind of information about animals.