How to Wash a Horse Best Step by Step Guide in 2022?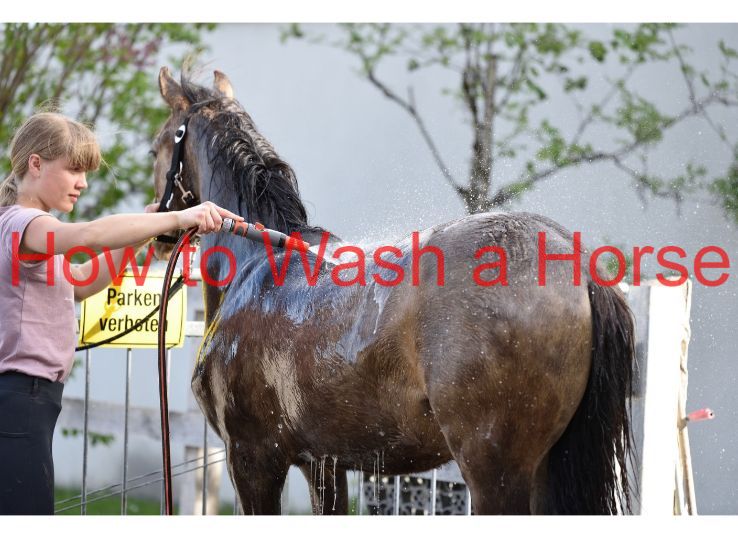 There is nothing wrong with being concerned about your dirty horse if a horse event upcoming. But you will see in this article that it is not a big problem as you will learn how to wash a horse and make it look cool, beautiful, and classy.
While you are bathing your horse, you will not only get to form a bond with her, but you will also be able to check for any health conditions you might have missed while she is being groomed.
Step by Step Guide of How to Wash a Horse
It is always a good idea to do your horse's grooming ritual before you wash him. Make sure your horse's coat is free of dirt before bathing. This ensures that larger debris isn't lodged in the horse's body.
The curry comb and the dandy brush can both be used to remove dirt. Make sure you brush off any mud and dirt from your horse's legs.
1. Tie up the horse
Ensure that the knot you use to tie up your horse can be quickly undone if necessary. When your horse becomes frightened, you can use the knot to calm him down. By using the knot, your horse cannot run away.
1. From the hooves up, wet the horse.
If you are going to apply shampoo to your horse, make sure it is wet first. It is best to get the hooves first, then work your way up to the back of the horse. By doing this, your horse will be able to adjust to the cool water rather than being startled.
The water can be poured onto the hooves and worked up the legs until it reaches the back of the horse. Avoid going over the horse's face. Don't wet his head if your horse doesn't seem to be having a good time in the bath.
Don't plunge him into the water suddenly. While learning how to wash a horse, it is important to remember that horses are sensitive animals. So, Spray without harsh chemicals and be careful not to spray on sensitive areas such as the genital organs.
2. Lather a Horse
It's time to lather up! Fill an empty bucket with warm water, and then drop your sponge into it. Pour enough shampoo and water on the sponge to make suds.
Begin cleaning your horse's coat with the sponge in a circular motion, avoiding the genital area and moving toward the rump, going around the legs, belly, and back of the elbows.
With suds-soaked sponges, clean the area between the hind legs and under the tail. The hindlegs should be rinsed first; then, the tail should be hosed or sponged.
Make sure the hair is free of soap suds. Sink the tail in your suds-filled bucket, working the soap through it from root to tip. Add water if necessary.
Apply a small amount of shampoo to your mane and gently scrub, ensuring the hair is sufficiently moist for lathering. In the end, rewet mitt frequently and gently massages suds into your horse skin.
How to wash a horse's tail?
Wash the tail under clean water in multiple buckets. Use a sponge to clean the tail top in clean water. With a towel, dry the tail off. While the horse is grazing, allow his tail to dry in the sun. Avoid standing behind him while he is grazing. Reach back with the bucket and stand beside the horse's rump to avoid any kicking.
HOW TO WASH A HORSE FACE?
This is one of the most important steps to remember while learning how to wash a horse. You should never wash your horse's face with shampoo but rather plain water.
Whenever the face of your horse is dirty, often rinse until the water that comes out of the bucket is clean.
1. Rinse and Wipe
You need to rinse your stallion with cool water once he's sparkling clean. Simply spray him with the water hose while avoiding his face.
It is best to use the hose to wash his mane and all his hair, except his face. By twisting the nozzle, you can increase the nozzle pressure to avoid shampoo getting into the tail hair and fur.
2. Drying
Use a sweat scraper to remove excess moisture from your horse. Scrape the horse's coat in the same direction where it grows. Continue until only a hint of moisture remains. Alternatively, if you don't have access to a sweat scraper, you can use towels to clean your horse.
TIPS of Bathing a Horse
Never wash your horse in cold as well as windy climates.
Your horsetail has loads of dirt. Dip it in warm water, having sufficient shampoo to eliminate all the dirt particles.
Untangle your horse's mane, then tail your horse hair with your hands; after that, spray in an exclusive horse detangler for combing.
Sew water from your four-legged friend's coat utilizing a sweat scraper, and make sure to follow the way of the hair.
Collect all the supplies before you start the washing exercise.
If your horse does not want to take a bath, then you must not force him. Delay the exercise.
Frequently Asked Questions
Q: How often to bathe A HORSE?
A: It is not necessary to bathe your horse. You can bathe your horse during the summer if you are worried about the heat.
Q: At what temperature can you wash a Horse?
A: Make sure your horse is bathed at temperatures warmer than 50 degrees Fahrenheit to ensure his or her safety.
Q: What soap can I use to wash my Horse?
A: It is recommended that owners and grooms wash their horses with a bar of mild dish soap or conditioner. These products are effective for horse owners, but if you want the best results, use one that has been specifically designed for horse skin and hair coats.
Conclusion
You would have found the answer to your question of how to wash a horse up until now. If you follow our instructions, it's very simple. Washing a horse does not require any scientific research. Ensure you follow the safety precautions outlined in this article. While learning how to wash a horse, safety measures should also be kept in mind.
By doing so, you will prevent your horse and yourself from suffering lethal injuries. We hope this article will assist you in solving any problems you may have when washing a horse.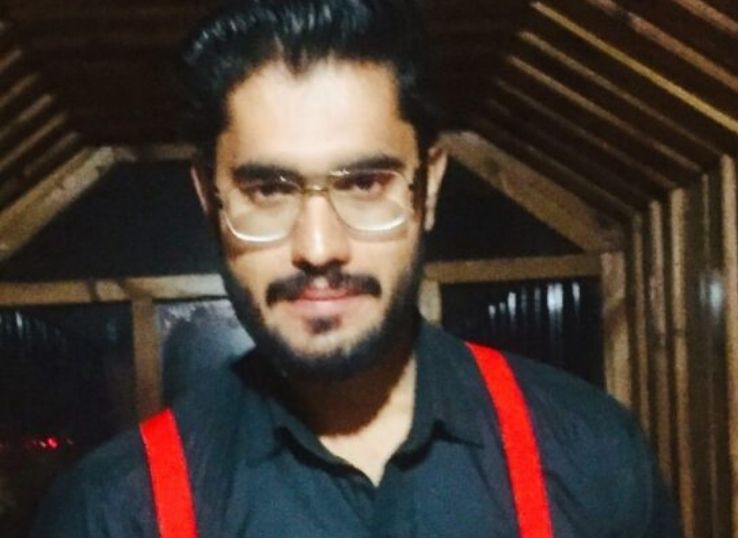 I am a veterinarian by profession and love to write about animals. You can find the most credible information here. In addition to that, I am a traveler and movie lover. You can contact me for any kind of information about animals.