9 Best Reputable Labrador retriever Breeders in Maryland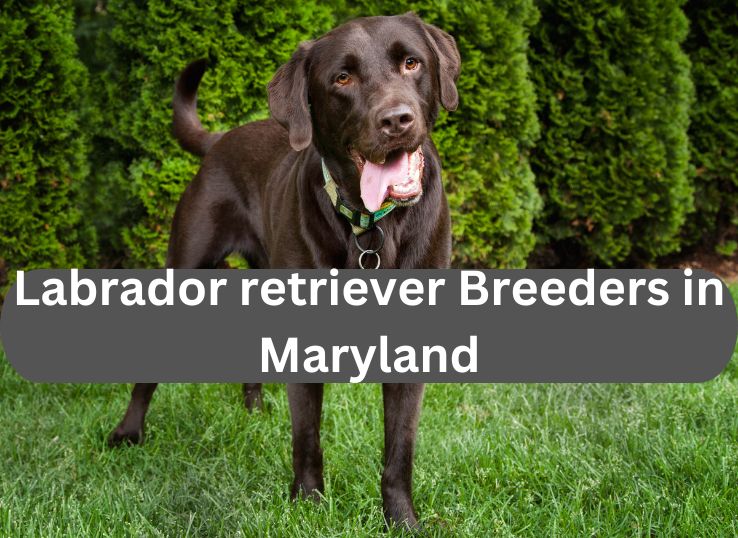 When seeking Labrador Retriever breeders in Maryland, it can be unclear to find a trustworthy Lab breeder. We've done our work for you to help you get your new companion as rapidly as possible.
We research all breeders to help you limit your choices. We will give contact info, what's incorporated with each Labrador retriever for sale, client reviews, and any exclusive facts about the Lab breeder.
For thoroughbred dogs, this is highly significant. Purebred canines are prone to hereditary health problems and reputable breeders will do their best to eradicate these problems when possible.
With an AKC-registered pooch, either having limited or full privileges, you'll be assured your yellow lab puppy is 100% pure. It'll also let you show them in AKC events and if you buy full rights, you can breed your Lab puppies.
Top 9 Labrador retriever Breeders in Maryland
1. Shadyside Labradors & Bachman Mill Labradors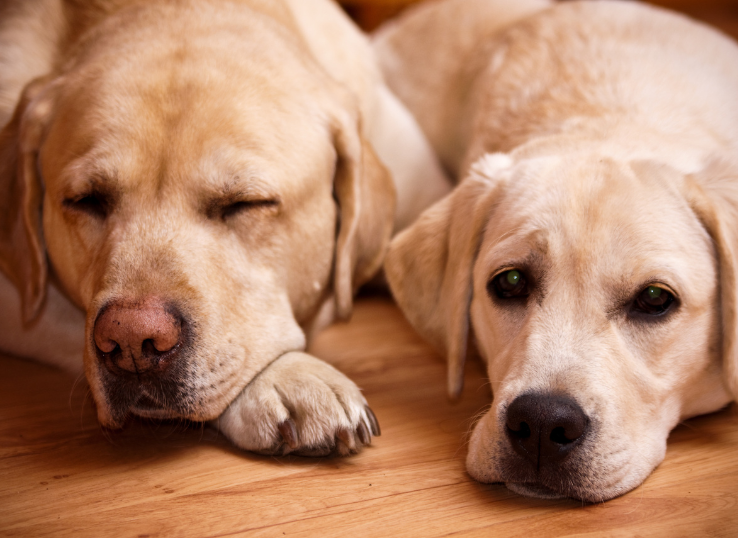 Shadyside Labradors and Bachman Mill Labradors create wonderful Lab puppies in Maryland. In business since 1988, they committed themselves to grow top-quality Labrador Retrievers.
Raised on around 28 acres of farmland, these Lab puppies will obtain their primary vaccinations, four dewormings, and health checks from a veterinarian. Puppies are then released to their new homes at eight weeks. Roberta and Stephanie breed fox red, black, chocolate, and yellow lab puppies.
They also offer AKC stud services to official females and have given their grown Labradors to programs in their region. Visit their website for extra info and to become a part of their waiting list.
Contact Details
| | |
| --- | --- |
| Owner | Roberta Spicer & Husband, Stephanie Martucci |
| Breeder Since | 1988 |
| Location | Mt. Airy, MD |
| Email | labpups643@gmail.com |
| Phone Number | 301-829-7971 |
| Website | bachmanmillfarm.com |
2. Boynton's Best Labradors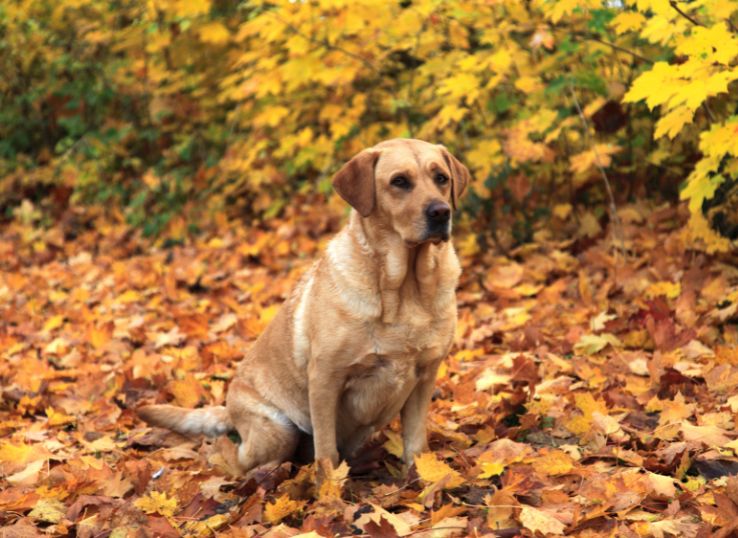 Gale Boynton breeds black, chocolate, as well as yellow lab puppies in the American Labrador variety. Meaning they won't have the block head as well as the bulky body style of English Labs. Boynton's breeds Lab puppies for family companions as well as working dogs, all with outstanding lineages.
Boynton's Labradors are all champions, numerous in field hunt rivalries, and are bred from groups of Labs at Boynton's farm. Each parent dog has been cleared for hereditary health problems particularly in Labradors.
Your puppy will go with AKC registration, nails clipped, inoculations, deworming, and microchips. They also provide stud services for those seeking to breed their AKC Lab females. This is an excellent breeder who retains things simple and easy, allowing their canine's pictures and titles to express for themselves.
Contact Details
| | |
| --- | --- |
| Owner | Gale Boynton |
| Location | Germantown, MD |
| Email | Boyntonsbestlabradors@gmail.com |
| Phone Number | 301-364-6957 |
| Website | boyntonsbestlabradors.com |
3. Steele Labradors
As an active breeder in numerous hunting and authorization groups, Steele Labradors prides itself on generating quality Labradors with brilliant hunting skills. Consistent competitors in the industry test trials as well as conformation shows, that Steele Labradors is devoted to the health of their Labradors. They infrequently have older puppies and grownups Labrador retriever for sale, together with trained grownups.
They breed English Labs; thus, you can select a puppy from the 3 standard colors: black, chocolate, as well as yellow Lab puppies. Each Lab puppy will go with AKC limited registration, vaccinations, deworming, plus microchipping. They will also be presented to birds before going home with you.
They have an active FB page where they frequently post updates about their litters and parent dogs.
Contact Details
4. Battle Creek Labradors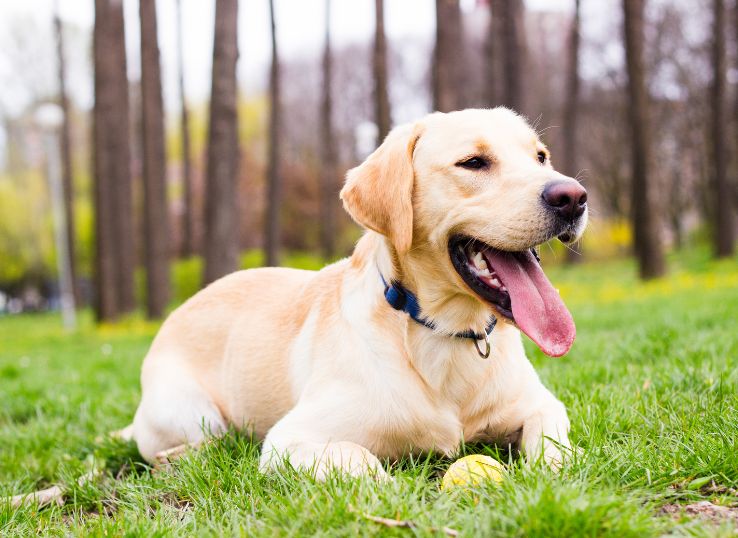 While several Labrador retriever breeders breed for working Labs, Battle Creek Labradors focus on creating family pets. Situated on Taney Place Farm, where they create Battle Creek Beef, these Lab puppies are raised with affection and spend their initial weeks discovering the farm.
They do hereditary testing on all of their parent stock and offer the 3 standard colors: chocolate, black, as well as yellow Lab puppies. They make a superior note that they will not produce silver labs; therefore, this breeder might not have the color you want.
Go to their FB page for additional information, because their website is essentially devoted to their beef business. Battle Greek Labradors have small waiting lists because they are a hobby breeder; thus, this will be an excellent option for those seeking a puppy soon.
Contact Details
5. Sweetwater Labradors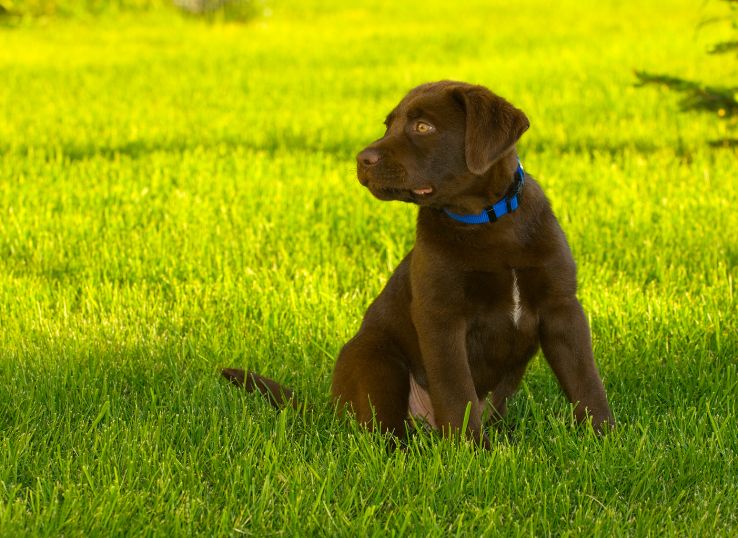 For those seeking chocolate labs in the English variation, this breeder entirely breeds this color and style. This rich chocolatey fur having warm brown eyes is difficult to resist! As a smaller Lab breeder, Sweetwater focuses on brilliant temperaments and Lab puppies that can perform well in the show and as a hunting dog.
Each Labrador at Sweetwater is health checked and cleared before breeding together with AKC registration. They provide limited registration with their Lab puppies and are accessible for the life of your pup for questions as well as updates. This is a true breeder who needs their Labs to go to the ideal home.
Contact Details
| | |
| --- | --- |
| Owner | Courtney & Bruce Chambliss |
| Breeder Since | 1989 |
| Location | Kent Island, MD |
| Email | courtney@sweetwaterlabradors.com |
| Phone Number | 410-643-7739 |
| Website | sweetwaterlabradors.com |
6. Ropewalk Labradors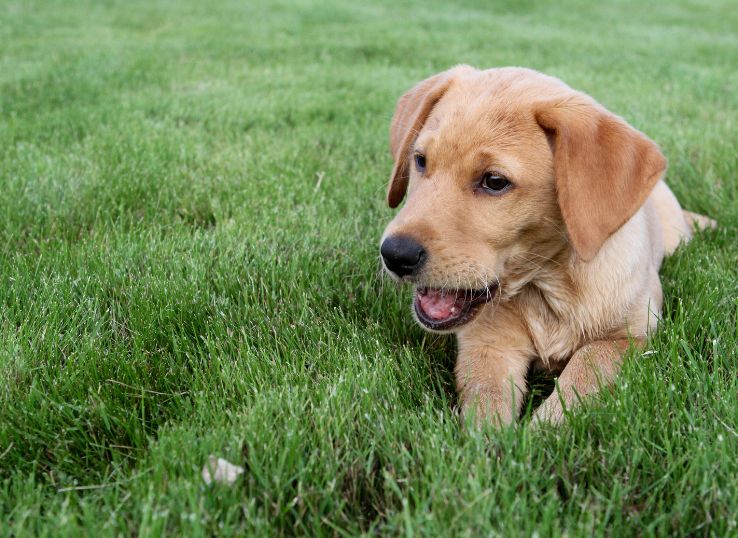 Situated on 150 acres of farmland, Ropewalk Labradors gives black, yellow, plus chocolate Labradors. As Lab breeders of English heritages, your Ropewalk Labrador will have a sturdy build. They breed dogs with good health as well as even temperaments, together with intelligence and an excellent Labrador.
They give on their page to notice each parent dog's health clearances along with numerous photos of happy Lab puppies they've created over the years. Each Lab puppy will be AKC registered, vaccinated, dewormed, and microchipped.
Contact Details
| | |
| --- | --- |
| Owner | Tracey |
| Breeder Since | 20 years |
| Location | Hampstead, MD |
| Email | ropewalk1@msn.com |
| Phone Number | 443-974-2084 |
| Website | ropewalklabradors.com |
7. Deep Hollow Labrador Retrievers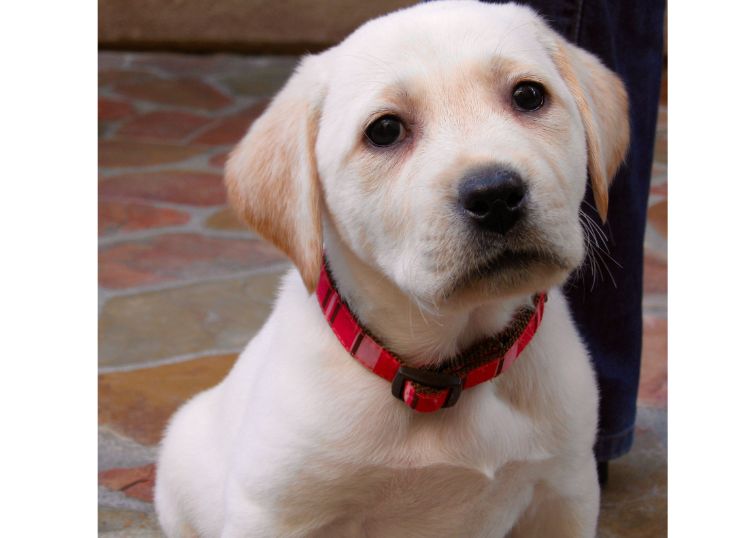 Deep Hollow Labrador Retrievers breed working Labs. You'll notice on their litter declaration page that some litters must go to a working home. This Lab breeder knows that Labrador Retrievers are exceptional companion dogs; however, flourish on having a job to do and remaining active.
Deep Hollow participates in several hunt and confirmation events and each of their canines is bred to have the features required to excel in the show ring. Each litter will be presented to birds and water, together with loud sounds and feelings to prepare them for people. Your puppy will have inoculations, and deworming, and will have a health license.
Each of their parent dogs has won numerous titles and is energetically challenging for more. They have a page that delivers details on earlier pups that have won awards.
Contact Details
8. Bold Bay Retrievers
Truly a breeder concentrated on creating working Labradors, Bold Bay Retrievers are an outstanding option for those seeking a hunting retriever. Each parent dog is picked from a title-winning and confirmed working Labrador Retriever for sale. Bold Bay Retrievers is devoted to generate working, AKC-registered Labrador Retriever for sale.
Each litter has a 27-month hereditary hip and elbow assurance, all of which is listed in an agreement for you to sign before buying. Each puppy will also have deworming, primary vaccinations, and vet health checks before going home.
An excellent quality of this Lab breeder is that they give complete registration with their Lab puppies. It will go together with a higher price tag compared to other breeders; however, for those seeking to breed or show their Lab puppy, this is highly significant.
They also give stud services with their prized male Labrador. They do ask that once you register your pooch with the AKC you utilize Bold Bay in the title. Contact them to have your hunting companion!
Contact Details
9. Golden Moon Labradors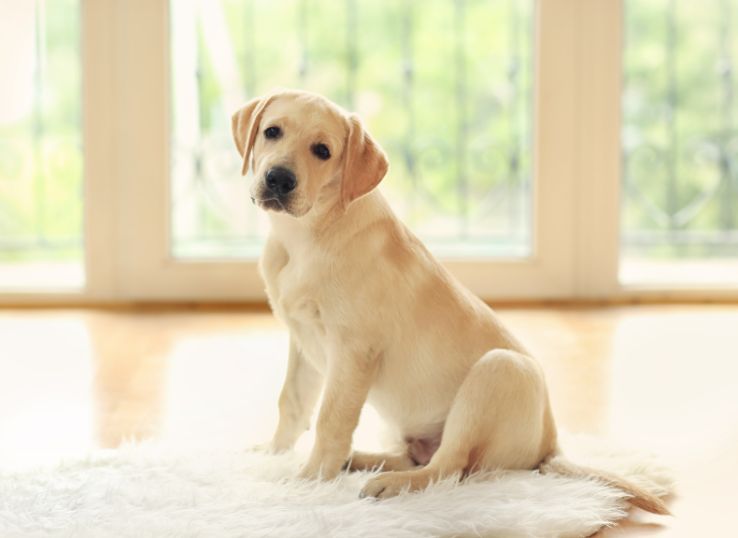 This kennel is an AKC Lab breeder of merit, easily amongst the best Labrador retriever breeders in Maryland. They give their puppies only the most healthful and nutritious food as well as dog treats that maintain their health.
These reputable Labrador retriever breeders in Maryland screen prospective owners cautiously and have a return strategy for owners who cannot maintain the pups or keep their Lab pups for life.
Contact Details
Website: http://goldenmoonlabs.com/
Address: 148 Moon's Lane, Frostburg, Maryland 21532
Email: www.goldenmoonlabs@gmail.com
Contact Number: 301-689-3385
FAQs
How much is a Labrador puppy in the US?
Normally, a Labrador Retriever for sale will cost you around $1000 to $2000 when bought from a breeder in the US. Show Labrador puppies frequently range between $1800 to $2000. A field Lab pup could cost you less, at approximately $1500
Is there an American Labrador dog?
To be clear, there's no authorized difference between English and American Labrador retrievers. They are still Labrador Retrievers. However, once you compare these canines side-by-side, you will see some physical differences and there also be a slight difference in personalities.
Conclusion
When seeking a Labrador Retriever for sale in Maryland, be assured to research each Labrador Retriever breeder in Maryland. Even if they're situated further away than you'd like, all breeders have something different to give.
You'll need a healthy, happy pup who is well-settled and socialized. From this list, you can see that there are Lab breeders who focus on particular traits. Whether you need a gun dog, family dog, or show dog, one of our above Lab breeders can give you the ideal puppy.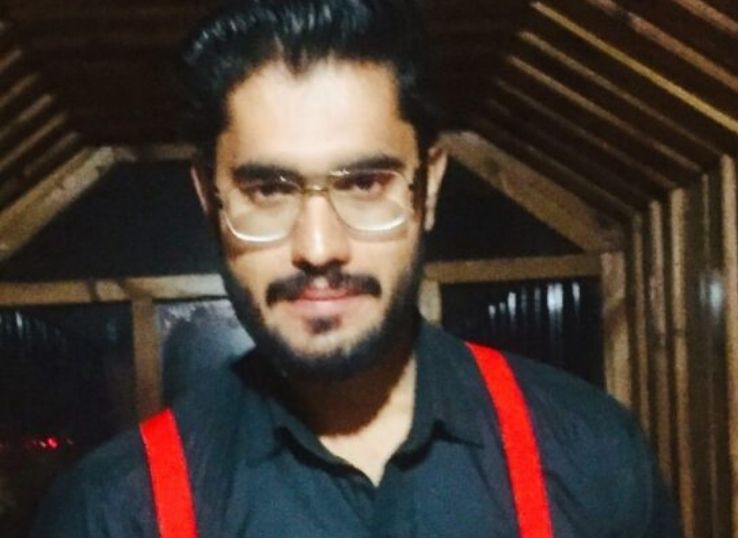 I am a veterinarian by profession and love to write about animals. You can find the most credible information here. In addition to that, I am a traveler and movie lover. You can contact me for any kind of information about animals.