Unveiling 11 Best Labrador Retriever Breeders in Florida
Labrador retrievers are the most popular dogs in America according to the AKC. This devoted, friendly, and even-tempered dog breed makes for the ideal pet to add to your home. It's no wonder that Labrador retriever pups in Florida are growing in fame.
However, one of the toughest things when purchasing a new puppy is finding trustworthy breeders. You'll have to ensure that they conduct health checks, socialize their Labrador retriever pups, and care for them for the initial 8 weeks of their life. For this reason, it's significant to find the best Labrador retriever breeders in Florida. In this article, we have listed the top 11 Labrador breeders near me.
11 reputable Labrador retriever breeders in Florida
If you are living in Florida, there are some reputable Labrador breeders in the state. It is significant to buy these dogs from only the trustworthy lab breeders near me as where they are bought and how they are raised can go a long way in deciding whether they are the right for your family. Let's dive into the best Labrador retriever breeders in Florida.
1. Stone Haven Labs
These breeders have been breeding English Labs since 1980. They take personality as well as health tests quite very well and pick only the sturdiest, most solid breeding dogs for their Labrador retriever pups.
Puppies are fed along with the breast milk they have from their mothers. These individuals are quite active with their Labrador pups in Florida and hope that people continue with that habit. Because of this reason, each puppy is released with a copy of their training as well as a nurturing book to help their new owners.
Contact Details
Location: Dunnellon Fl 34432. West of Ocala and north of Orlando and Tampa, Florida
Contact Number: 352-465-0942
Email: stonehaven@aol.com
Website: Stone Haven Labs Florida
2. Show Den Labradors FL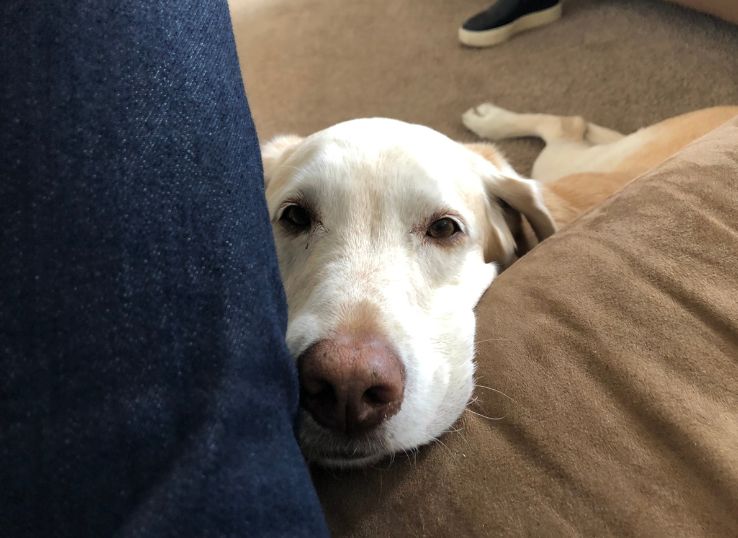 The Labrador retriever pups from Show Den Labradors are lineages from champion bloodlines. These Lab breeders near me in Brooksville, Florida ensure the dogs are all appropriately tested and given all the suggested health clearances.
Their main goal is to raise puppies that fulfill the standard AKC needs and will make their Lab owners truly happy to have them in their families. As its name recommends, Show Den Labradors focuses on show and performance Labs and has numerous honors and championships.
Contact Details
Contact Number: 239 247 0088
Email: karen@showdenlabradors.com
Website: Show Den Labradors FL
Location: Brooksville, Florida
3. Tru-Heart Labradors FL
Located between Jacksonville as well as Gainesville, Tru-Heart Labradors breeds many colors of Labrador Retriever pups including chocolate, black, as well as yellow. These breeders are very obsessive about the canines they breed and do not hand over them to just anybody. Just as they give you related information on the Labrador dog puppies you are about to buy, they also need a little background info on you, too.
Therefore, you need to complete an application form to aid them in determining that you have what it needs to take care of their nurtured babies. Tru-Heart Labradors do not inbreed. They produce their pups from non-related parent dogs with all of the necessary qualities they need to see in the Labrador retriever pups.
Contact Details
Contact Number: (904) 318-5315
Website: Tru-Heart Labradors
Location: Clay Hill, Middleburg, FL 32068
Email: tru-heartlabs@gmail.com
4. Blue Cypress Kennels Florida
This British Labrador breeder situated in Vero Beach, Florida has been in the breeding industry for 10 years now. It continues to follow standard service and delivery of top-quality hunting and sports Laba.
Contact Details
Email: info@blyectpresskennels.com
Contact Number: (256) 694-6852
Website: Blue Cypress Kennels
Address: 26040 FL-60, Vero Beach, FL 32966
5. Duck River Labradors
Duck River Labradors dislikes any form of inbreeding and continues to keep their heritages clean and pure by any form of hereditary issues. The breeder upholds that it only delivers attractive and lively Labrador retriever pups with the best personalities. You can also ask to confirm all their health tests. This makes sure that you are having a healthy Lab puppy in Florida.
Contact Details
Email: julie@duckriberlabs.com
Contact Number: 239-494-2589
Website: Duck River Labradors FL
Location: Naples, Florida
6. SeaWorthy Labradors
This family of SeaWorthy Labradors is committed to offering the best of the Labrador dogs, a friend, a service dog, as well as an entertainer, all in one. They are comprehensive about the puppies they create, down to the canines' physiology and home arrangement. Feel free to call them if you are seeking a Lab puppy!
Contact Details
Contact Number: 352-346-3342
Location: Spring Hill, Florida. 1 hour north of Tampa.
Website: SeaWorthy Labradors
7. Chambray Labradors
Chambray Labradors breed performance as well as show dogs and have many tributes to its name. These Lab breeders near me are well-known for being one of the top Labrador retriever breeders in Florida. Visit their website and you will recognize just why.
Contact Details
Contact number: (305) 232-5227
Website: Chambray Labradors
Email: chambraylabradors@yahoo.com
Location: Miami, Florida
8. VJL Silver Labradors
VJL Silver Labradors is a family kennel located in Osteen, Florida, that is very zealous about this breed. Its program comprises being very detailed regarding health, socialization, plus training to give the canines the best start in their new families.
Contact Details
Website: VJL Silver Labradors
Location: Osteen, Florida
Email: vince@vjlsilverlabradors.com
Contact Number: +1 386-804-5935
9. Horne's Labradors Florida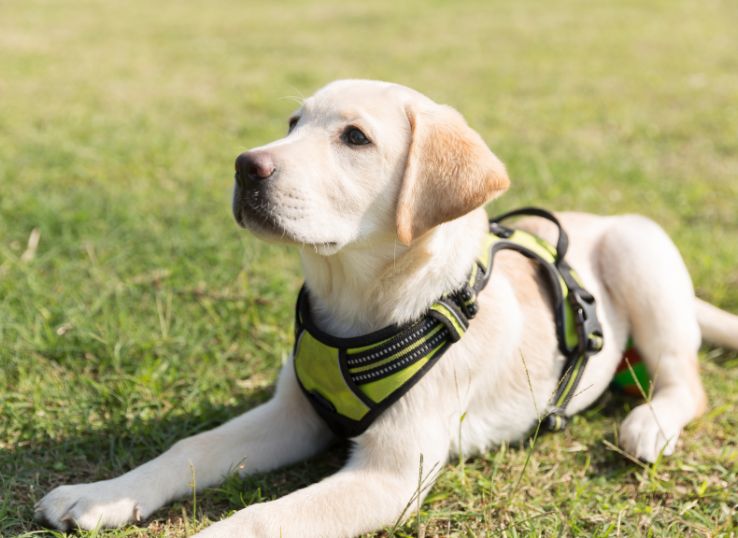 Situated just outside of Jacksonville, Horne's Labradors breeds according to the AKC standards that are fit for competition, shows, as well as family companionship. It holds on being very detailed in its breeding program. You can see the consequence of this breeder's care in the Labrador retriever pups it produces.
Contact Details
Website: Horne's Labradors
Location: Jacksonville, Florida
Contact Number: 904-716-4279
Email: Horneslabradors@gmail.com
10. Quail Meadow Labs Florida
All Quail Meadow Labradors are of strong lineages with verified champion bloodlines. They are very specific about fulfilling the AKC breeding standards and so declare that they are doing a good job of it. Besides, they socialize their Lab puppies for sale in Florida from an early age. They come with all vaccinations, and deworming, and are all checked by a certified vet.
Contact Details
Website: Quail Meadow Labs Florida
Location: Dunnellon, FL
Contact Number: +1 352-362-7171
Email: dunnellonpc@bellsouth.net
11. Seminole Labradors Florida
The focus of these Lab breeders near me is to preserve the honor of the Labradors and maintain every feature and quality that makes the Labrador retriever puppy the exceptional dog that it is. This Lab breeder near me is situated in northern Florida. If you are seeking a darker-coloured Lab puppy in Florida, then you should contact these Lab breeders near me. They enjoy replying to all the questions that you have regarding their puppies.
Contact Details
Contact Number: 30.46899, -83.41003
Email: seminolelabradors@gmail.com
Website: Seminole Labradors
Location: Northern Florida
Labrador Retriever Puppies for sale in Florida
The Labrador Retriever, more frequently called Labrador, is one of the most prevalent breeds of dogs in the world. Below I will discuss some of their most popular features.
1. General Appearance
The Labrador is recognized for having a wide head and drooping ears. This breed also has short hair that comes in three colors, which are white, black, as well as brown. This dog is a very good swimmer due to its webbed toes and interlinked coat. The normal height of a Labrador retriever dog is around 22 inches, whereas its average height is among 65 to 70 pounds.
2. History
The Labrador breed originated in the 1830s, once imported fishing canines from Newfoundland, Canada, were bred with hunting dogs in Britain. This breed was primarily bred as a gun pooch, a dog that is trained to help hunters in finding as well as retrieving game; therefore, the name Labrador retriever dog.
These canines are particularly good at this kind of hunting as they were bred to hold a soft mouth. Even though hunting was the main cause why the Labrador retriever dog was bred, it has been recognized to serve additional purposes over the years.
The Labrador is particularly considered as a disability support pet in numerous countries. They are often trained to help people with impaired vision and autism spectrum illness. The Labrador can also perform as a therapy pooch and work in law implementation. You can train them easily; they are very intelligent and keen to please. They are also very faithful and lively- all the talents of a great pet and friend.
3. Health
The Labrador retriever experiences comparatively few major diseases. It is somewhat susceptible to hip as well as elbow dysplasia. It can also face hip issues. But, obesity is the main illness that Labradors face.
They are the most expected breed of dogs to get obese. They like to consume a lot and this can cause obesity if they don't do consistent exercise. The Labrador holds an average life expectancy of approximately 12 years. It generally sheds hair two times a year or frequently during the year in moderate climates. Labradors are generally deliberated to be the most prevalent dog breed in the world.
What Makes the Labrador Retriever Dog Special?
Intelligence: The Labrador dog is truly one of the smartest dog breeds all over the world. It is excellent at tracking down odors and sensing hazards. Thus, it is outstanding as a detection dog as well as a rescue dog.
Loyalty: Labrador retrievers are very faithful pets. They are also very courageous and will protect their loved ones when in hazard.
Temperament: Labrador retriever pups are very playful and approachable pets and this is the key reason for their global appeal. As listed earlier, they are the most prevalent dogs in most countries, containing the United States. This is due to their adorable and lively demeanor, particularly around kids.
Active: Labradors are a very vigorous breed of dogs. If you want to start a physically active life, you must get a Labrador puppy by your side. Ever since they need regular exercise, they can accompany with you on jogging, walks, and swimming.
Trainable: The Labrador retriever puppy is very easy to train. It listens to commands and can be trained to perform both basic and cutting-edge tasks. It is always keen to learn and enthusiastic to entertain. You can also teach these puppies some tricks.
Friendly: Labrador retrievers are also very sociable with other pets and they act well in a multi-pet home. So, you don't need to worry about them continuously fighting with other pets.
FAQs
What does a silver Labrador retriever look like?
Silver labs look like the traditional Labrador dog but with an exceptional coloration that makes these dogs stand out. A Silver Lab pup is mainly charming with its glossy blue eyes and cloudy grey shade. With time, these blue eyes will turn into to yellow color, usually between 6 to 8 months of age.
Are Silver Labrador retrievers 100% lab?
Silver Labradors are not pedigree Labradors. It is a hybrid where Weimaraners were presented to the line. The individuals selling these dogs are trying to cash in on rare fur colors or "designer dogs."
Conclusion 
Hopefully this article "Labrador Retriever Breeders in Florida" assisted you in finding a trustworthy Lab breeder or at least limit your selections! If you're planning to buy from unfamiliar Labrador retriever breeders in Florida, we suggest that you do your research before making any decision. There are several wrong breeding practices and supporting them will cause the persistence of this bad behavior.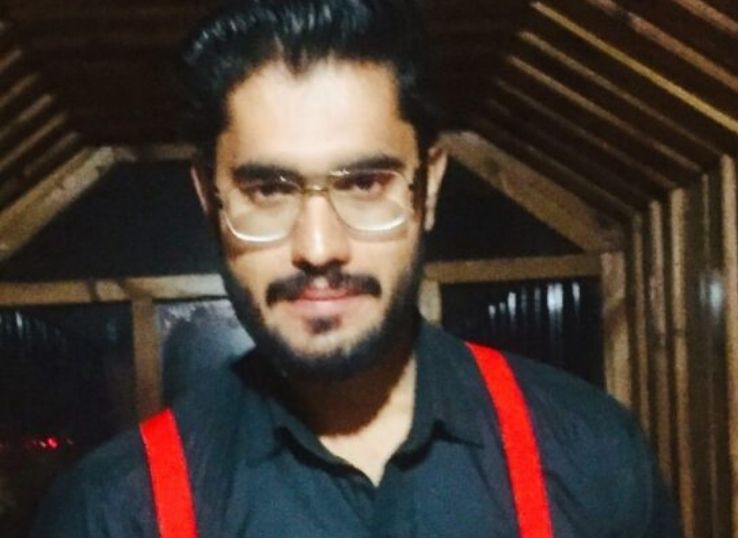 I am a veterinarian by profession and love to write about animals. You can find the most credible information here. In addition to that, I am a traveler and movie lover. You can contact me for any kind of information about animals.