Different Types of Rottweilers: (Complete Information)
There is only one Rottweiler breed the AKC recognizes, but there are 3 different types of Rottweilers. Don't get confused! Various countries have different breeding standards, so Rottweilers may have different characteristics. Because these dogs are bred in three countries, there are 3 Rottweiler breeds.
German Rottweilers look more like the original Roman breed because the country's breed standards include physical characteristics, temperament, and genetic health. The United States recognizes dogs with two Rottweilers as purebreds, so there are more variations.
Although there aren't officially different breeds of Rottweiler, there are three types of the breed depending on where they are from. So let's break these down individually.
3 Rottweilers Breeds
1. Roman Rottweiler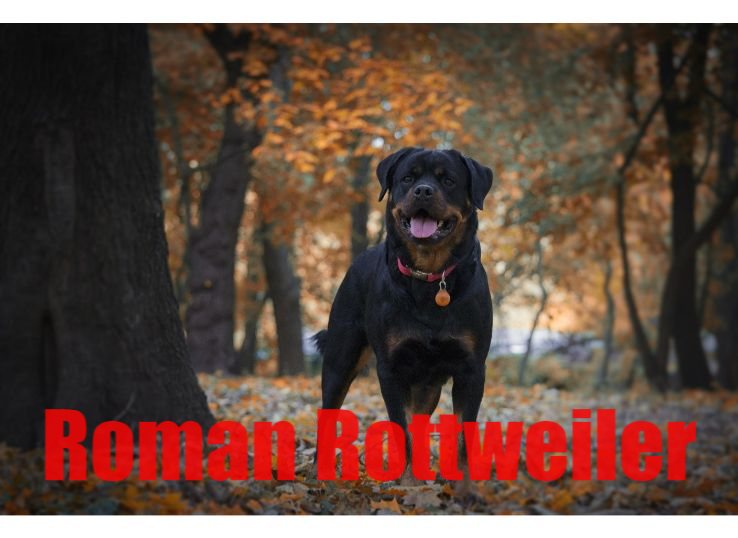 Roman Rottweilers are larger breeds of Rottweilers. The height of this breed can be enormous, depending on its physical presence. Roman Rottweilers can grow so big that they can be as large as giant dogs.
Depending on their size, they can range from 24 inches to 29 inches tall. The average Roman Rottweiler weighs 95 pounds. Female Rottweilers usually weigh less than their male counterparts.
Rottweiler males can weigh 95 to 130 pounds, while females weigh 85 to 115 pounds. Roman Rottweilers live on average for 10 to 12 years. Female Roman Rottweilers, however, can live up to 14 years, meaning they live longer than how male Rottweilers do.
Appearance
The coat colors of Romany Rottweilers usually consist of black and tan or black. Depending on how they pose, they appear strong and muscular. The forehead, lower jaw, and upper jaw are broad and muscular.
They have beautifully rounded dark brown eyes. They have large, scissor bite teeth in both their lower and upper jaws. The ears of these creatures are long, triangular, and broad. Curved and strong necks define their appearance. They possess a muscular body, as well as stout hind legs and straight forearms.
Temperament
Although some people think Rottweilers are aggressive and destructive, these dogs are affectionate, loving, and protective. As guard dogs since ancient times, a Roman Rottweiler has many exceptional qualities in addition to its guarding ability.
An appropriately developed brain makes a Roman Rottweiler equally brave, intelligent, and reasoning-proficient as the typical Rottweiler. Roman Rottweilers are highly intelligent and have high levels of motivation, so they are relatively easy to train.
Their eagerness, attention, and submissiveness make them easy to train. They display attention and submission when they are learning a new skill, showing their owners how eager they are to learn.
2. American Rottweiler
Years ago, the Roman Empire was still in power when the American Rottweiler was born. It was used for herding by the Roman legions. German stud books began listing the Rottweiler in 1901, and the breed was bred there.
Rottweiler is the name of a breed of dog that originated from Rottweiler, a town in Germany. As working dogs, police dogs, and even herding dogs, American Rottweilers are still used in the modern world. The muscular build and hardworking nature of these animals make them suitable for a variety of jobs.
Appearance
Rottweilers are powerful, medium-sized, muscular dogs. The coloration of these dogs is black with distinct rust patterns. A man's frame and bone structure tend to be larger than that of a woman's. Even so, women are strong and muscular.
There is a docked tail on the American Rottweiler. There is a medium-length outer coat on the Rottweiler with coarse, straight fur. A few areas of the body have an undercoat. Shedding takes place during the year in the Rottweiler.
Temperament
Rottweilers are loyal, loving, and protective guard dogs, according to the AKC. Although they may be perceived as aggressive, Rottweilers are not. The breed is calm, brave, and loyal. In other words, they will only resort to fighting if necessary to protect their people.
The Rottweiler is friendly and playful at home. The dog is friendly and loving to all of the family members, no matter what their age is. Its nature is, however, to be aloof to strangers. Because of this, the breed makes excellent guard dogs.
3. German Rottweiler
If you know where your Rottweiler was born and bred, you can tell if it is American or German. Consequently, it is a German Rottweiler if it was bred in Germany. American Rottweilers are those born and bred in the United States. German bloodlines are present in all Rottweilers, even those in the United States.
The German government does not register Rottweiler puppies until both parents pass a strict test to determine whether the breed is suitable.
Appearance
Rottweilers of German descent possess thick bones, broad bodies, and blocky heads, which make them more impressive than Rottweilers of American descent. As a result, their breed is strictly based on the old Rottweiler standard.
Like their American cousins, they have similar eyes. These dark-colored dogs have almond-shaped eyes. Similar to the American Rottweiler, they have a triangular head and broad ears. Rottweilers in Germany have a larger body than Rottweilers in the United States.
There is an attractive fore chest and well-shaped ribs. The tail of these animals is usually in its natural state. It is one of the significant differences between German Rottweilers and other breeds that tail docking is not allowed. Topcoats and undercoats are both present on them.
Temperament
Known for their loyalty and commitment, the German Rottweilers are a popular breed in Germany. They are excellent service dogs, police dogs, and therapy dogs due to their intelligence, patience, and eagerness to work. Kids and other dogs get along well with them if they are properly trained. However, they will be protective of their pack.
Serbian Rottweiler
There is an absence of clarity about the type called the Serbian Rottweiler. Occasionally these dogs are also known as the Russian Rottweiler. Mainly, once again, it comes to the canine's origin. If the puppy or the dog's ancestry was born in Serbia, then the heredity is occasionally said to be after Serbian Rottweilers.
Rare Rottweiler
It is said that the "rare" Rottweiler is officially a myth. Sometimes dogs having unusual qualities or coloration may be named "rare," for example, single-color hairs (red is a prevalent color here) or short hair coats.
Frequently Asked Questions
Which Rottweiler is the rarest?
Red-coated Rottweilers are the rarest breed of this breed. They are often mistaken for other breeds since their fur does not have a saddle pattern.
What is the best Rottweiler breed?
Dogs of the American Rottweiler breed are loyal, affectionate, and protective. These Rottweilers are intelligent, calm, and not aggressive, even though some people may think otherwise.
What does a red Rottweiler cost?
No matter what coat color the Rottweiler puppy has, expect to spend at least $1,200 for it. Some puppies can cost as much as $5,000, depending on the breeder's reputation and the bloodlines.
Conclusion
This article was a comprehensive overview of the different breeds of Rottweilers. Rottweilers have a different appearance in America and Germany. The German Rottweiler's tail is left long, unlike the American Rottweiler's docked tail.
Rottweilers, according to the ADRK, are also required to be friendly, calm, and good with children. AKC and ADRK do not recognize the Roman Rottweiler breed. There are many health problems associated with Rottweilers that are bred to grow up abnormally large.
A Rottweiler's increased size makes him prone to orthopedic and joint problems. Roman Rottweilers can also be mixed breeds of Mastiffs and Rottweilers.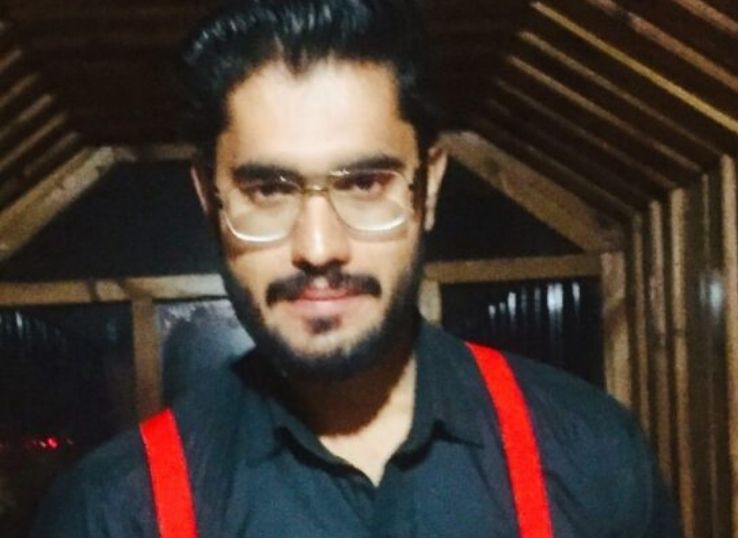 I am a veterinarian by profession and love to write about animals. You can find the most credible information here. In addition to that, I am a traveler and movie lover. You can contact me for any kind of information about animals.