How to make money with a horse farm? 10 Ways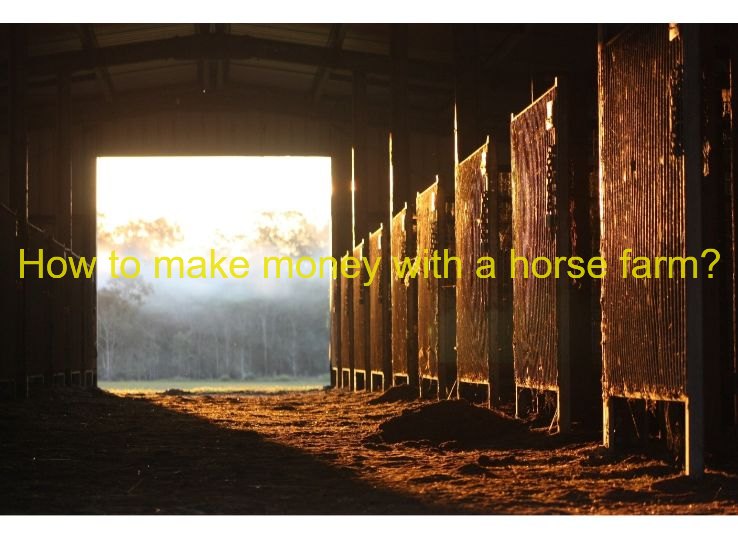 It takes a lot of effort to manage a horse stable. You can have a lot of fun with horses, but they are expensive. The care, space, and food of horses are considerable. Although running a business is not easy, you can do a few things to help it grow. This article will explain how to make money with a horse farm.
Many horse owners around the world have made money with horses in various ways. To compensate for the costs of keeping equine friends, you might consider a supplement. It seems difficult to earn money with horses. They can cost several thousand dollars in upkeep and care each year. So read our guide on how to make money with a horse farm.
How to make money with a horse farm: 10 Easy Ways to Earn Money
Here is our best guide on making money with a horse farm.
Board Horses
Title
Why not board some other horses as well since you're already boarding your horse? While learning how to make money with a horse farm, this step is a common way to make money. You could make a little extra cash by boarding horses in the area if you have the room for it and don't need to go too far. For the horses to enjoy the outdoors, you will need to provide them with hay and stables.
Events
By hosting events that attract new clients for your horse stable, you can earn extra money and spread the word about your stable. A small entry fee is required for hosting special clinics and horse shows.
You may also organize parties and summer camps for a fee if you have horse stables on a farm. You can also display your horse at training clinics and shows to increase your clientele. You could sell horse care products at your booths to earn some extra money.
Online Marketing
Online marketing should be used by every horse stable. Ensure that your website contains timely information, a blog, and photos of your facilities. Additionally, you should consider creating a Facebook page. Add pictures of clients and horses there regularly.
Sharing photos of your stables with friends will encourage them to tell their friends about it. Ask questions or offer advice on raising and caring for horses on your page. You can attract even more visitors to your website by embedding your Facebook page's news feed.
You can rent out your arena.
Local trainers or boarders your home arena. A fee can be charged for renting the arena or for chores done on your property. The trainer pays you a percentage of his or her fee whenever they use your arena. If you do not have a very high-quality arena, you should keep it at a low percentage, but you can set it anywhere between 25% and 50%.
Offer Riding Lessons
Offering horse riding lessons is the most popular way to earn a little extra income on the side while still enjoying your pet is by. Young riders who are just beginning to work and play with horses benefit from riding lessons that improve their skills and give them more confidence.
Organize clinics for instruction
Event planners, clinicians, and instructors are willing to pay for equestrian and non-equestrian educational activities. If you have access to indoor arenas, riding rings, or conference rooms, you can rent them out and possibly receive free instruction as well.
Exercise Horses
Horses need to exercise every day, even if it's difficult to find the time. Exercise other people's horses for a fee if you have extra time on your hands.
Sell your hay
It is possible to receive better pricing on large quantities of hay when small lots are sold at a higher price during the winter. Horse owners who cannot store a full year's supply of hay have to negotiate better prices. For instance, those who have access to large quantities can afford to buy hay in bulk. Hay farmers, purchasers, and ultimate buyers can establish a yearly agreement to make this an ongoing turnkey venture.
Sell Manure
As horse owners know, horses produce over eight metric tons of manure per year. Composted manure may appeal more to local gardeners than to those who see it as waste. To determine this product's potential market, it is recommended that you contact local gardening groups and community gardens. Building and maintaining a composting system can transform manure into black gold. This will also help the environment!
The right to graze
If you offer to graze for horses, goats, sheep, and cattle to appreciative property owners that have insufficient grazing areas, why mow your pastures? Instead of mowing, why not offer grazing to appreciative landowners? Depending on the property, there may already be suitable infrastructure for fencing, grazing, and different housing animals. Making a lease agreement clear is important.
Make to make money with a horse farm? Enjoy and Gain Experience
You won't make a wealth aiding horse owners with the numerous tasks adjacent to horse ownership; however, the money you make could definitely help you take care of your own horses. If you do not have a horse, considering these kinds of tasks delivers a great chance for gaining experience. Besides, it also gives a way of saving up to buy your own horse.
Frequently Asked Questions
Q: Owning a horse farm can make you money?
Profits are more likely to be made when your horse stable is small and adds value. Provide boarding services, including feeding, hoof care, infection control, and stall cleaning. You could add an on-site riding trail and horse camping.
Q: Is there money in horse boarding?
In boarding facilities, profit margins are very narrow. After accounting for hay, grain, bedding, feed, cleaning stalls, turning out animals, etc., the board fees typically do not leave much leftover.
Q: What is the income of horse owners?
Studs, sales of offspring, and breeders' awards are all ways racehorse owners can earn a living. After retiring from racing, most horses continue to breed. Even though some horses make a lot of money racing, their true earning potential may be as studs.
Conclusion: How to make money with a horse farm?
This is how to make money with a horse farm. These are great ways to assist horse businesses with increasing their profits so they can stay in business for the long haul while also promoting equestrian hobbies and providing horse access to people in your area.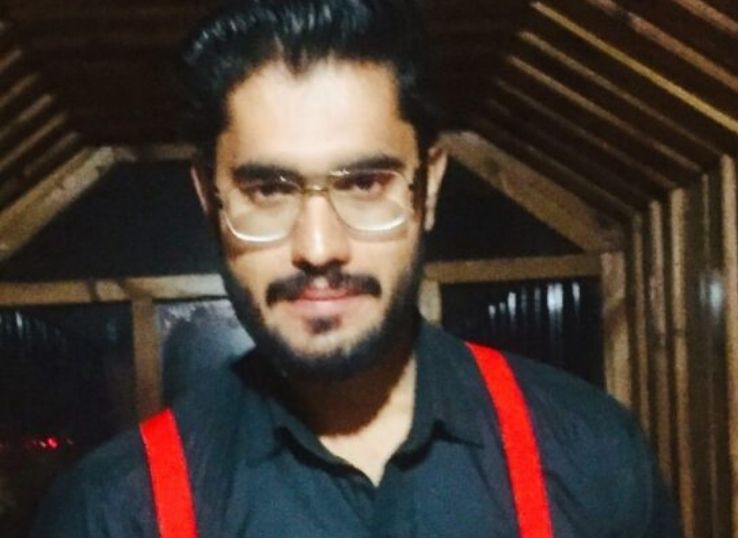 I am a veterinarian by profession and love to write about animals. You can find the most credible information here. In addition to that, I am a traveler and movie lover. You can contact me for any kind of information about animals.